Tue 20 July 2021:
A suicide bomber killed at least 35 people and wounded dozens in a crowded market in the Sadr City neighbourhood of Baghdad on Monday, the eve of the Eid al-Adha festival, Reuters reported.
The blast took place in the al-Wuhaylat public market, Sadr City district during rush hour, an official from Baghdad Health Directorate said.
More than 60 people were wounded, a police source said. The death toll could rise as some of the wounded were in critical condition.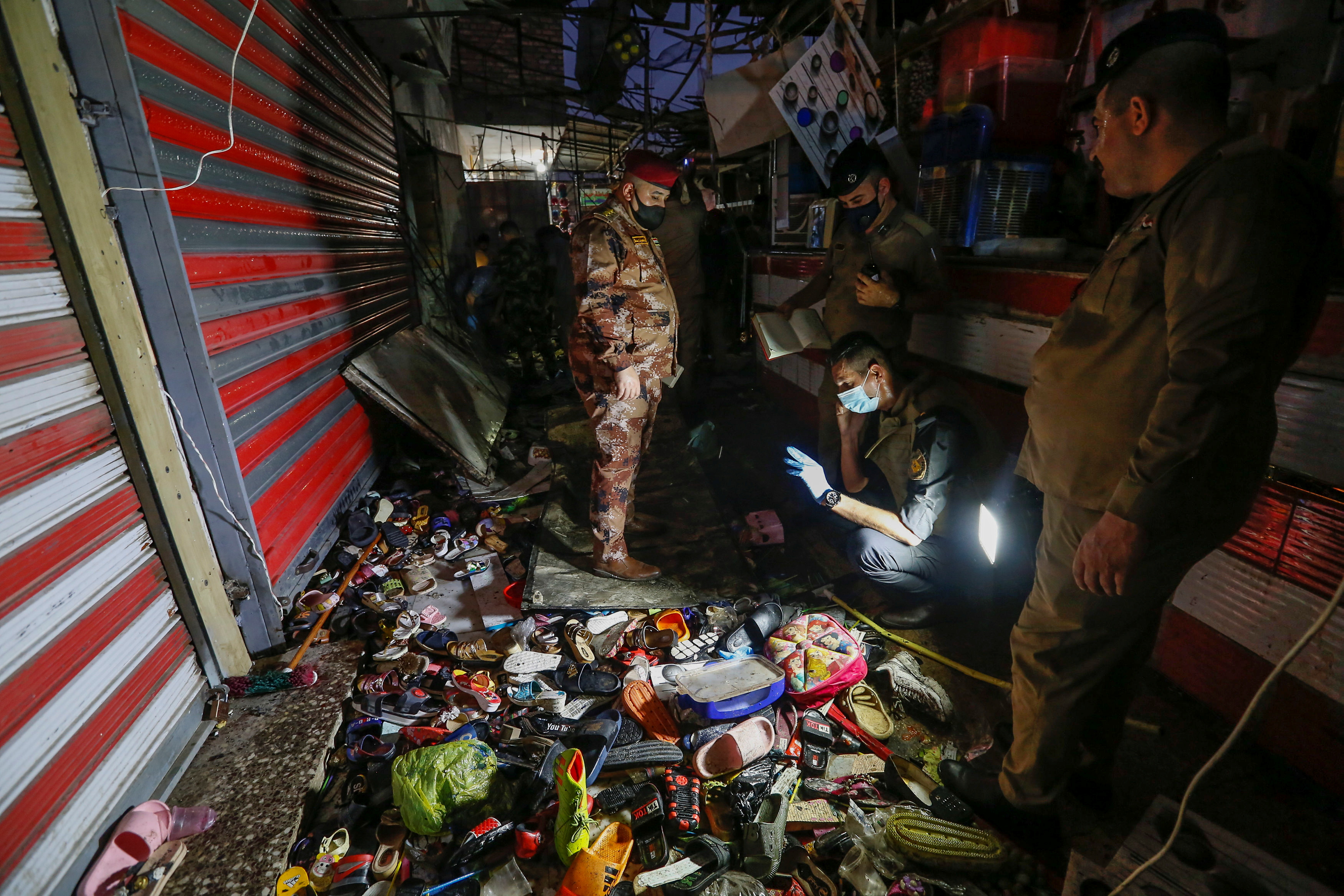 No group immediately claimed responsibility for the attack.
  "They do not want the people to rejoice, even for a moment," President Barham Salih said on Twitter. "We will not rest until we uproot the hateful and cowardly terrorism, and it is certain that the will of the Iraqis is beyond their criminality and villainy. Mercy to the martyrs, and healing to the wounded."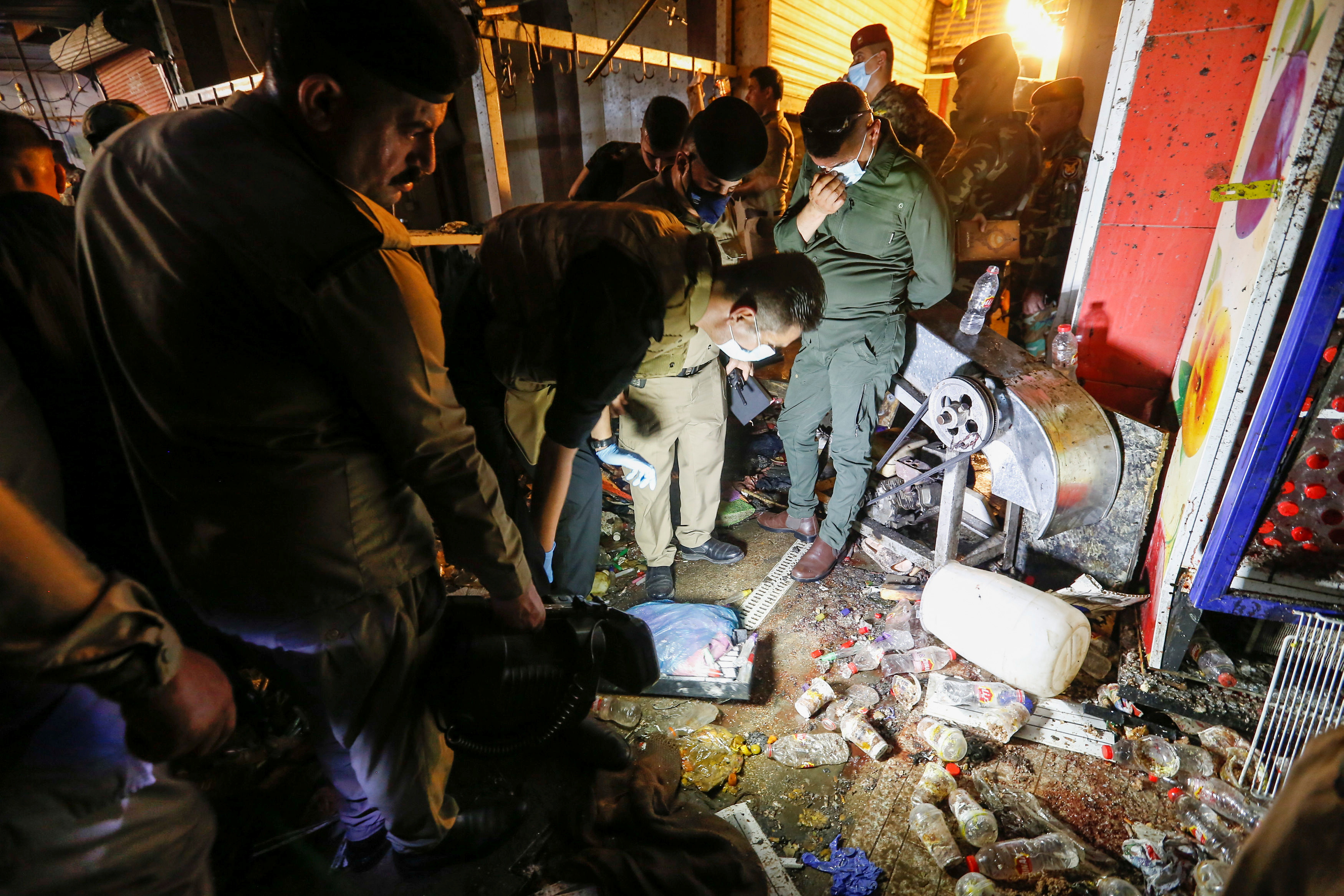 "A terror attack using a locally made IED (improvised explosive device)," was responsible, Iraq's interior ministry said in a statement. Video footage shared on social media after the blast showed bloodied victims and people screaming in terror.
It was the third time this year that a bomb hit a market in the densely populated neighbourhood. In April, at least four people were killed in a car bomb attack in Sadr City. That blast was caused by an explosive device attached to a parked car at the market.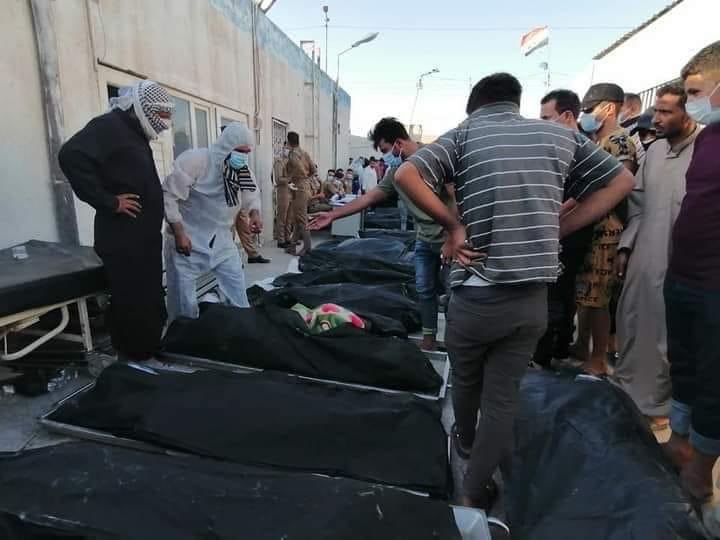 Once an almost daily occurrence in Baghdad, large bomb attacks have slowed since ISIL was defeated on the battlefield in 2017.
Attacks persist, however. In January, more than 30 people were killed in a twin suicide bombing in a busy commercial area in central Baghdad. It was the deadliest bombing in three years to strike Iraq's capital.
Prime Minister Mustafa al-Kadhimi placed the commander of the federal police regiment responsible for the area of the marketplace under arrest, according to an Iraqi military statement. It also said an investigation was launched.
———————————————————————————————————————-
FOLLOW INDEPENDENT PRESS:
TWITTER (CLICK HERE)
https://twitter.com/IpIndependent
FACEBOOK (CLICK HERE)
https://web.facebook.com/ipindependent
Think your friends would be interested? Share this story!