Sat 16 October 2021:
The Shenzhou 13 spacecraft docked with the Tiangong space station core module on Saturday, beginning a six-month stay in orbit for the three-person crew, according to the China Manned Space Agency (CMSA).
According to an agency statement, Shenzhou 13 docked Saturday, some 6.5 hours after taking off from the Jiuquan Satellite Launch Centre in the Gobi Desert in northern China.
Wang Yaping, 41, the first Chinese female astronaut to board the space station, Zhai Zhigang, 55, and Ye Guangfu, 41, made up the three-person crew, according to the report.
Congratulations 👏 to China's 🇨🇳successful #Shenzhou13 mission. The 3 Taikonauts (Zhai Zhigang, Wang Yaping, and Ye Guangfu) entered the #Tiangong Space Station starting their 6 months long mission. (missing CNY here on Earth) Wang Yaping's hairstyle steals the spotlight😀 pic.twitter.com/pfy4OdBxVO

— StarBoy 🥭 (@StarboyHK) October 16, 2021
Besides conducting various aerospace medicine and physics experiments during their stay, the astronauts are expected to carry out two to three spacewalks and install a new robotic arm to help with future construction operations in the Tiangong space station.
Chenzhou 13 will be the space agency's last major mission this year. Six missions — two crewed — are planned next year to finish construction of the space station and deliver the Wentian and Mengtian laboratory modules.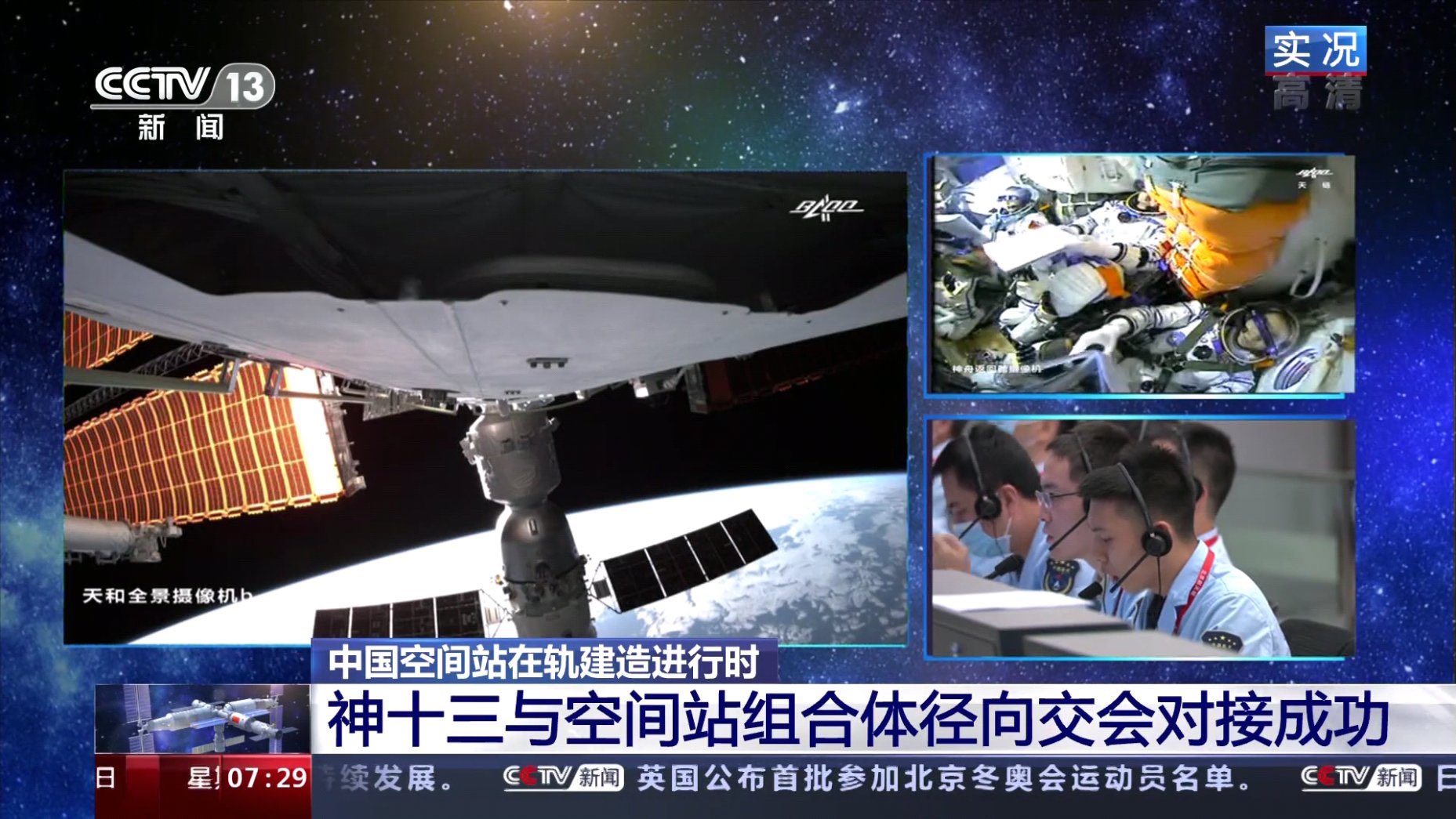 The Shenzhou 15 crew will carry out an in-orbit rotation with the Shenzhou 14 crew, meaning the space station will become home to six astronauts for the first time.
Tiangong will be about a fifth the size of the International Space Station, which was built by a collaboration of 16 nations.
Because the old ISS, particularly its Russian Zvezda service module, is nearing the end of its life, the Chinese space station is likely to be the only one in near-Earth orbit by the end of the decade.
China's Foreign Ministry on Friday renewed its commitment to cooperation with other nations in the peaceful use of space.
Spokesperson Zhao Lijian said sending humans into space was a "common cause of mankind." China would "continue to extend the depth and breadth of international cooperation and exchanges" in crewed spaceflight and "make positive contributions to the exploration of the mysteries of the universe," he said.
_____________________________________________________________________________
FOLLOW INDEPENDENT PRESS:
TWITTER (CLICK HERE)
https://twitter.com/IpIndependent
FACEBOOK (CLICK HERE)
https://web.facebook.com/ipindependent
Think your friends would be interested? Share this story!