Tue 26 January 2021:
COVID-19 CORONAVIRUS PANDEMIC
Last updated: January 26, 2021, 15:24 GMT
Coronavirus Cases:
100,401,592
Deaths:
2,152,820
Recovered:
72,437,660
Source: https://www.worldometers.info/coronavirus/
Mauritius kick started COVID-19 Vaccination
Mauritius has begun vaccinating against Covid-19in a bid to reopen its hard-hit tourism industry, Agence France Press reports.
Health minister Kailesh Jagutpal said the campaign would initially target frontline healthcare staff treating Covid patients, and workers meeting passengers at the airport.
The vaccine being given is the Oxford-AstraZeneca formula, manufactured in India under the name of Covishield. India has donated an initial 100,000 doses.
Mauritius, with a population of 1.3 million, has officially recorded 568 cases and 10 deaths since the beginning of the pandemic. But the economic cost has been severe for Mauritius, an idyllic beach destination reliant on vacationers.
Third night of riots in Netherlands over curfew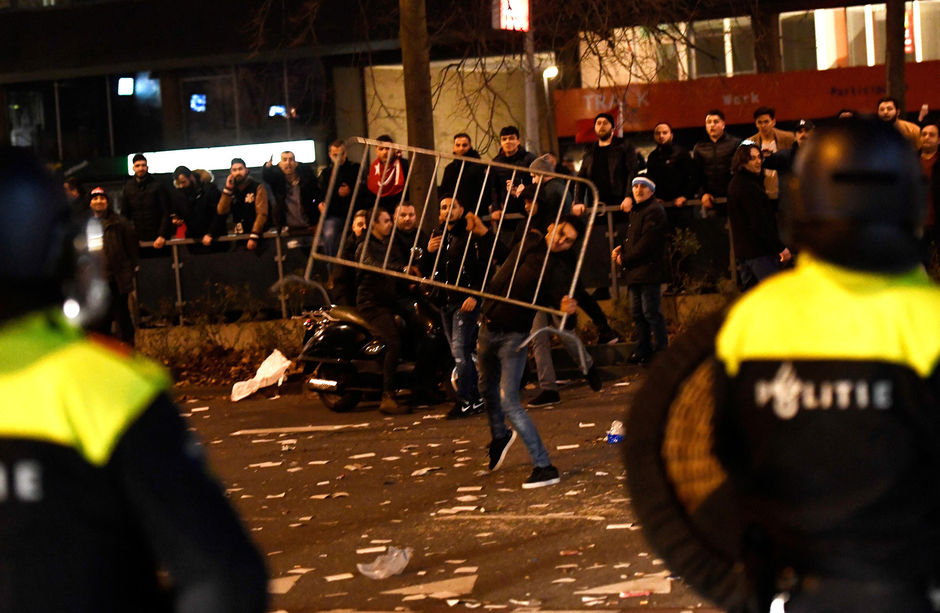 A third night of riots over the Covid curfew in the Netherlands has resulted in the arrest of over 180 anti-lockdown protesters arrested after shops were looted and cars set alight in several towns and cities, reports Jon Henley.
Officials said the rioters, who reportedly used social media apps to organise, were overwhelmingly teenagers. Experts questioned the extent to which many were motivated by opposition to the 9pm curfew, which came into force on Saturday.
A leading Dutch criminologist, Henk Ferwerda, said the riots involved "virus deniers, political protesters and kids who just saw the chance to go completely wild – all three groups came together".
South African Coffin makers feeling the strain
"I can't take any more orders," repeats the secretary of Johannesburg manufacturer Enzo Wood every time she answers the phone, EWN reported
More than 100 workers have been labouring non-stop since the early morning, spraying sawdust across the factory floor.
Enzo Wood is now working at maximum capacity, producing 300 coffins per day. Orders fly off the warehouse shelves, making it impossible to build up stock.
Sales manager Kasie Pillay noted that demand for "oversize" boxes had increased the most. Evidence suggests that overweight people and those with chronic diseases such as diabetes are more at risk from COVID-19.
Coffins are a symbolic investment for mourning families in South Africa, where funerals are pricey ceremonies marked with week-long vigils, decor and catering.
UK unemployment hits 5.0 percent on virus fallout – official
Britain's unemployment rate hit 5.0 percent at the end of last year due to the virus fallout, the highest level since late 2016, official data showed.
The rate for the three months to the end of November compares with 4.9 percent in the quarter to October, the Office for National Statistics said in a statement.
Non-vaccinated Olympic athletes will face difficulty
Athletes aiming to compete at this year's Tokyo Games without getting vaccinated against the coronavirus will face very tough conditions, the head of France's Olympic Committee (CNOSF) was quoted as saying.
International Olympic Committee President Thomas Bach has said that although participants will be encouraged to get vaccinated, it will not be mandatory.
Iran approves Sputnik V vaccine

Iranian Foreign Minister Mohammad Javad Zarif has said that his country approved Sputnik V vaccine for use on its citizens.
"The Sputnik V vaccine was registered in Iran yesterday… In the near future we hope we will be able to purchase it, as well as start joint production," he said after talks with Russian counterpart Sergey Lavrov in Moscow.
Moderna Covid-19 jabs can be up to six weeks apart
World Health Organisation experts have said that Moderna Covid-19 jabs can be up to six weeks apart, Agence France Press reports.
World Health Organization experts on Tuesday cautiously backed delaying second injections of the Moderna coronavirus vaccine in some situations, as they did for the Pfizer-BioNTech jabs.
Both vaccines require boosters after three to four weeks, but several countries facing limited vaccine supplies have said they will delay administering the second injection so that more people can benefit from receiving a first dose.
Head of the SAGE, Alejandro Cravioto, warned in a virtual press briefing though that "the evidence we have does not go beyond that" six-week cut off.

WHO expected to review AstraZeneca vaccine 
The World Health Organization's vaccine advisory panel has tentatively scheduled a review of the AstraZeneca vaccine for February 8, an expert said.
"Reviewing the data from AstraZeneca, and we have tentatively — I have to underline tentatively — scheduled a meeting of SAGE to discuss policy recommendation on February 8th," Joachim Hombach, executive secretary of WHO's Strategic Advisory Group of Experts on Immunisation (SAGE), told a news briefing held as it issued recommendations on the use of the Moderna vaccine.
India likely to double health spending next fiscal year
India is likely to double health spending in the next fiscal year with the aim of raising expenditure in the sector to 4 percent of gross domestic output in the coming four years, two officials said, as the country looks to fix its health system after the virus pandemic.
India will likely raise its health spending to $16.46-$17.83 billion (1.2-1.3 trillion rupees ) in the fiscal year starting April 1, from the current year's projected spending of $8.6 billion (626 billion rupees), the officials told.
The new healthcare plan is likely to be unveiled on February 1 when Finance Minister Nirmala Sitharaman presents the country's budget for 2020/21. The officials did not want to be named as the plan is not yet public. 
New Zealand PM expects closed borders for much of 2021
New Zealand's borders are likely to remain closed for much of the year as health officials assess global vaccine rollouts, Prime Minister Jacinda Ardern warned.
Ardern said the emergence over the weekend of New Zealand's first case of community transmission in more than two months showed the danger virus still posed to a nation hailed for its response to the virus.
She said her government would not re-open its borders – which have been effectively closed to all but returning citizens since last March – while the pandemic was still raging worldwide.
FOLLOW INDEPENDENT PRESS:
TWITTER (CLICK HERE)
https://twitter.com/IpIndependent
FACEBOOK (CLICK HERE)
https://web.facebook.com/ipindependent
Think your friends would be interested? Share this story!