Sat 16 January 2021:
COVID-19 CORONAVIRUS PANDEMIC
Last updated: January 16, 2021, 19:04 GMT
Coronavirus Cases:
94,642,344
Deaths:
2,024,554
Recovered:
66,933,328
Source: https://www.worldometers.info/coronavirus/
China builds hospital in 5 days after surge in COVID-19 cases
China on Saturday finished building a 1,500-room hospital for COVID-19 patients to fight a surge in infections the government said are harder to contain and that it blamed on infected people or goods from abroad.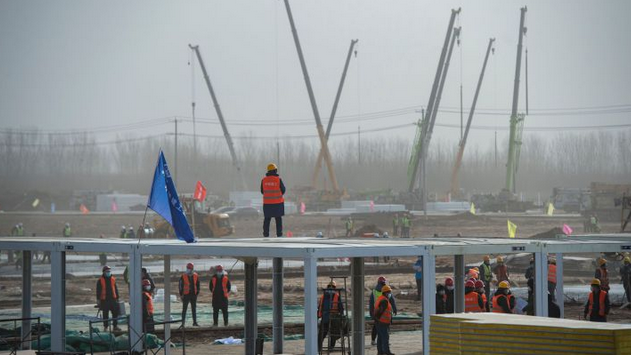 China had largely contained the coronavirus that first was detected in the central city of Wuhan in late 2019 but has suffered a surge of cases since December.
New Brazil Covid variant probably already in UK
Another new variant of Covid is likely to already be in the UK despite the imposition of a travel ban from affected countries, a leading epidemiologist has warned.
Prof John Edmunds, a member of the government's Scientific Advisory Group for Emergencies (Sage), said he would find it "unusual" if the second of two new variants from Brazil was not already present, despite it not yet being detected.
Prof Andrew Pollard, director of the Oxford Vaccine Group, said there would be lots of new coronavirus variants this year but the current vaccines should protect against those circulating in the UK.
AstraZeneca's Covid vaccine
approved for emergency use in Pakistan
AstraZeneca's Covid vaccine has been approved for emergency use in Pakistan, the health minister said on Saturday, making it the first coronavirus jab to be allowed for use in the South Asian country.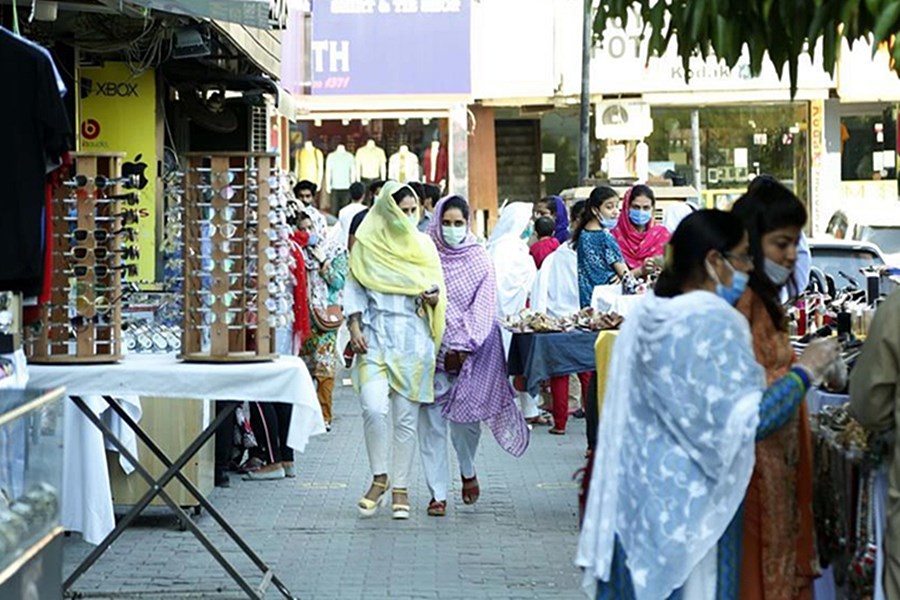 "DRAP granted emergency use authorisation to AstraZeneca's Covid vaccine," the country's health minister, Faisal Sultan, told Reuters.
Pakistan reported 2,432 new coronavirus infections and 45 deaths on Friday, taking the total number of cases to more than 516,000 and deaths close to 11,000.
Serbia gets Chinese-made COVID-19 vaccine
A January shipment of the Pfizer-BioNTech vaccine to the Gulf state of Bahrain will not arrive on time, the ministry of health said on Saturday, but second doses of the jab already scheduled will not be affected.
"The delay … will not affect citizens and residents receiving the second dose of the vaccine over the upcoming period, according to current scheduled dates and the availability of the needed quantity for them," the health ministry said in a statement carried by state news agency BNA.
The small island state of Bahrain has the third highest rate of vaccinations per capita in the world so far, according to the Our World in Data website, which is run by an Oxford University research program.

SANCF takes govt to court over decision to ban religious gatherings
The South African National Christian Forum (SANCF) is taking government to court over its decision to ban religious gatherings. EWN reported.
The forum filed papers at the Johannesburg High Court on Friday to challenge the closure of churches and other places of worship.
The forum's president Bishop Marothi Mashashane said they've approached the courts to challenge the constitutionality of what he calls an infringement on the right to faith.
Japan's Covid-19 second wave linked to rise in suicides
Suicides rose in Japan in the second wave of the country's Covid pandemic, particularly among women and children, despite having fallen in the first wave, a survey has found. The July to October suicide rate was up 16% on the same period a year earlier, according to a study by researchers at Hong Kong University and Tokyo Metropolitan Institute of Gerontology, The Guardian reported.
The suicide rate for women rose 37%, about five times the increase among men, while the child suicide rate spiked 49% in the second wave, corresponding to the period after a nationwide school closure.
"Unlike normal economic circumstances, this pandemic disproportionately affects the psychological health of children, adolescents and females (especially housewives)," the authors wrote in the study published on Friday in the journal Nature Human Behaviour.
UN chief urges vaccinations for all – not just the rich
The United Nations chief urged the world to mark the "heart-wrenching milestone" of 2 million deaths from COVID-19 virus on Friday by acting with far greater solidarity to ensure vaccines are available and affordable in all countries not just rich nations.
 "Science is succeeding — but solidarity is failing," he warned. "Vaccines are reaching high income countries quickly, while the world's poorest have none at all."
Guterres also called on manufacturers to "step up their commitment to work with the COVAX facility and countries around the world to ensure enough supply and fair distribution."
Jordan's King Abdullah receives COVID-19 vaccine
Jordan's King Abdullah received a COVID-19 vaccine in Amman on Thursday, a day after Jordan's vaccination campaign began.
Top story: @Quicktake: '🇯🇴 Jordan's King Abdullah II received his #Covid19 vaccine at the Royal Medical Services Clinic ' pic.twitter.com/ufMgcDzhXI, see more https://t.co/iAHocCwOSv

— Mott Kornicki (@WaterwayRealty) January 16, 2021
72% of black people unlikely to have jab, UK survey finds
Nearly three-quarters of black people in the UK have said they are unlikely to consent to Covid-19 vaccination, a survey has found. Women, younger people and those with lower levels of education were less willing, but hesitancy was particularly high among people from black groups.
Advisers from the Scientific Advisory Group for Emergencies (Sage) have raised fresh concerns over Covid vaccine uptake among black, Asian and minority ethnic communities (BAME) as research showed up to 72% of black people said they were unlikely to have the jab.
Historical issues of unethical healthcare research, and structural and institutional racism and discrimination, are key reasons for lower levels of trust in the vaccination programme, a report from Sage said.
Photo: King Abdullah II of Jordan receive the COVID-19 vaccine. 
FOLLOW INDEPENDENT PRESS:
TWITTER (CLICK HERE)
https://twitter.com/IpIndependent
FACEBOOK (CLICK HERE)
https://web.facebook.com/ipindependent
Think your friends would be interested? Share this story!