Sun 19 September 2021:
Israeli forces have recaptured the last two escaped Palestinian prisoners following last week's jailbreak from a high-security prison, Israeli police said on Saturday.
In a statement, the police said that the two Palestinians Iham Kamamji and Monadel Infiat were captured in the city of Jenin.
Six Palestinian prisoners escaped from Gilboa Prison in the predawn hours of September 6, making their way out through their cell's drainage system and an empty space underneath the prison. They had reportedly begun digging in November, using plates, pan handles, building debris and part of a metal hanger, according to various reports.
"The house where the two fugitives were staying was detected by the intelligence given by Israel's internal security service, Shin-Bet, and they were arrested by the Israeli forces without showing any resistance," the statement added.
According to the Israel Police, Kamamji and Infiat hid together in a house in Jenin over the past several days. After the Shin Bet security service received intelligence on their location a few hours earlier, Israeli special police forces and soldiers surrounded the building where the two were said to be hiding.
Kamamji and Infiat emerged from the building unarmed and surrendered without resisting arrest, the Israeli military said in a statement. They have since been taken in for questioning. Two Palestinians suspected of aiding and abetting the fugitives' escape were arrested along with them.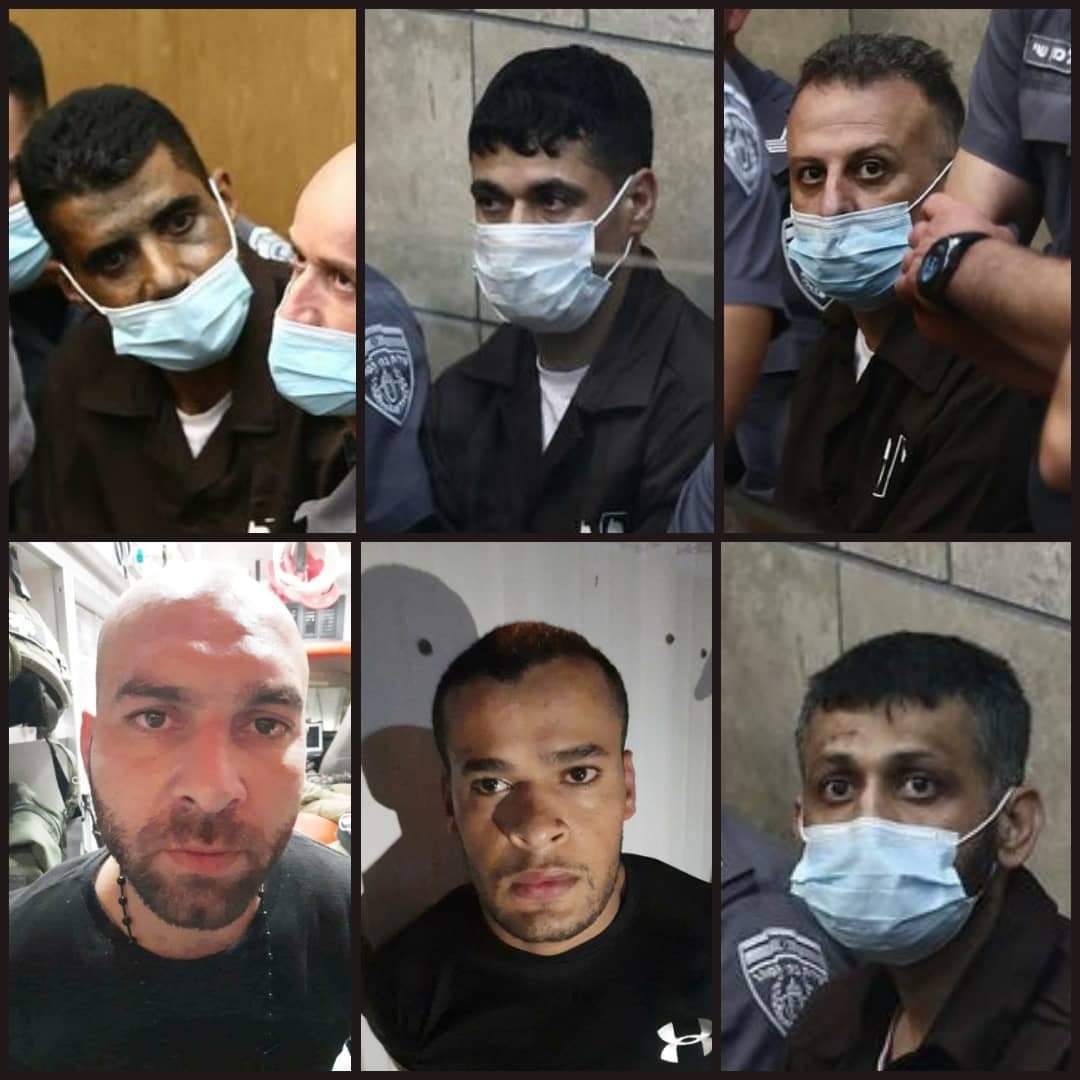 Six Palestinian inmates tunneled out of the high-security Gilboa Prison in northern Israel on Sept. 6. Israeli forces managed to capture four of them after a large-scale manhunt.
There are around 4,850 Palestinian detainees in Israeli prisons, including 41 women, 225 children, and 540 "administrative detainees," according to observers.
_____________________________________________________________________________
FOLLOW INDEPENDENT PRESS:
TWITTER (CLICK HERE)
https://twitter.com/IpIndependent
FACEBOOK (CLICK HERE)
https://web.facebook.com/ipindependent
Think your friends would be interested? Share this story!