'At this year's AIPAC conference, the topic PM Netanyahu chose to focus on was…me,' says Muslim congresswoman
U.S. congresswoman Ilhan Omar criticized Israeli Prime Minister Benjamin Netanyahu on Tuesday, saying the focus of his speech at this year's American Israel Public Affairs Committee (AIPAC) conference in Washington, D.C. was on her.
"At this year's AIPAC conference, the topic PM Netanyahu chose to focus on was…me," Omar said on Twitter.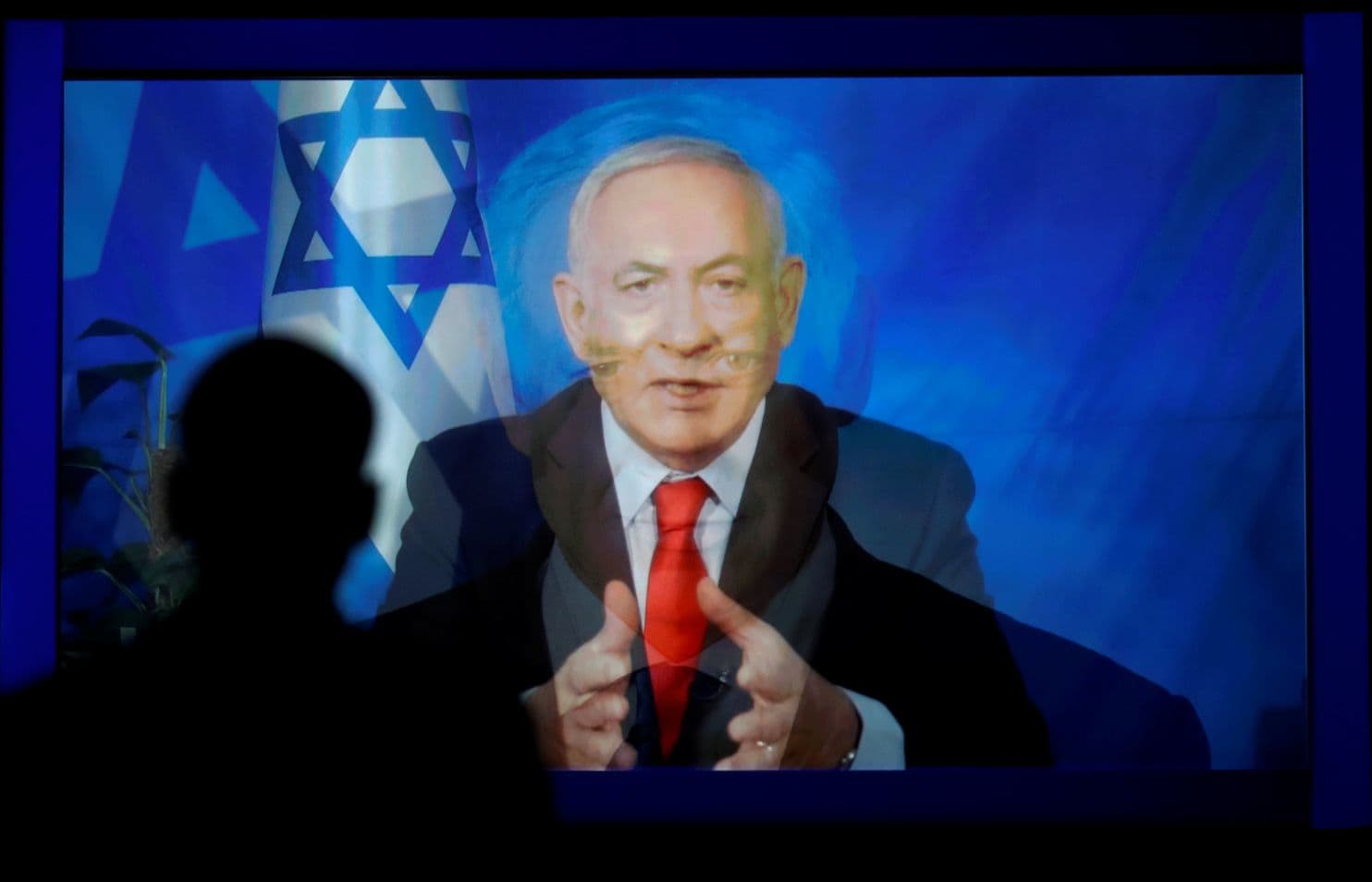 Netanyahu devoted a paragraph of his speech to the Muslim lawmaker while only mentioning last October's mass shooting at the Tree of Life synagogue in Pittsburgh, Pennsylvania with a single word.
"Take it from this Benjamin: It's not about the Benjamins. The reason that the people of America support Israel is not because they want our money, it's because they share our values. They just don't get it," he said in a video recording to the conference, implicitly referencing a comment made by Omar.
Netanyahu was scheduled to speak at the conference Tuesday but cut his trip short after a rocket fired from the Gaza Strip on Monday struck a house in Israel and wounded several people.
The Muslim lawmaker has been embroiled in controversy after criticizing U.S. support of Israel on several occasions.
"I want to talk about the political influence in this country that says it is OK for people to push for allegiance to a foreign country," Omar said at a progressive town hall meeting earlier this month, referring to Israel.
The remarks received widespread and bipartisan backlash, with others in Congress labeling them as anti-Semitic.
Omar has apologized for similar comments, but this time she doubled down, saying she has "not mischaracterized our relationship with Israel. I have questioned it, and that has been clear from my end".
"Two of my first acts as a Member of Congress were to cosponsor a bill elevating the position of Special Envoy to combat anti-Semitism—and my first op-ed after my election was on the rise of hate crimes," she tweeted.
"White supremacist violence is on the rise globally. Right-wing extremists killed more people in the US in 2018 than any year since 1995. Anti-Semitic violence accounted for 58% of religious hate crimes," she added.
Omar shot back at Netanyahu on Twitter, mentioning that Adam Milstein, an AIPAC national council member, called her a "terrorist" and that the prime minister is in an alliance with the political party Otzma Yehudit, which she referred to as the "KKK of Israel".
She noted that the leaders of the party were members of a foreign terror organization and involved in attempts to target former Israeli Prime Minister Yitzhak Rabin.
"Yet Netanyahu chose to focus on…me," she reiterated.
Both Netanyahu and AIPAC opposed former U.S. President Barack Obama's efforts to secure the Iran nuclear deal. They also opposed the 1993 peace process between Palestine and Israel and Obama's proposed freeze of Israeli settlements as part of the 2010-2011 peace talks between the two states.
"I —like so many others—have not criticized AIPAC because of its membership or the country it advocates for. I've criticized it because it has repeatedly opposed efforts to guarantee peace and human rights in the region," she added.