Sun 26 June 2022:
South African authorities are investigating the deaths of at least 17 people found inside a popular tavern in the city of East London.
Early on Sunday, bodies were discovered in the Enyobeni Tavern. Multiple injuries were also reported.
"The circumstances surrounding the incident are under investigation as we speak," a police spokesman told the Newzroom Africa television channel.
"We do not want to make any speculations at this stage," Brigadier Tembinkosi Kinana said.
According to local reports, relatives have been calling out the names of the deceased while still waiting for permission to see the bodies.
A large number of emergency service personnel are on the scene in the Eastern Cape province.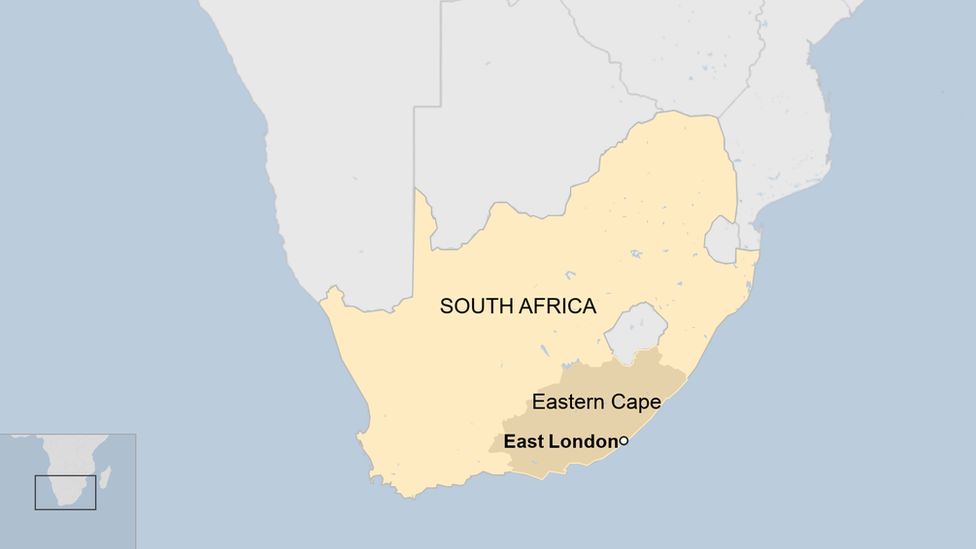 Nomthetheleli Lilian Mene, the Eastern Cape Police Commissioner, told SABC News that "there was alleged a stampede inside the tavern."
According to SABC, four people have been taken to the hospital.
South African news service Daily Dispatch said that the bodies were lying in the venue on chairs with 'no obvious sign of injury'.
South African Police Service SAPS has launched an investigation into the incident and claimed they did not wish to speculate until their enquiries were complete.
22 people died in an East London tavern, ENYOBENI, after a stampede. Cause investigated. Numerous injured. Emergency services and the police are still working on the scene. Forensic investigation underway. #SABCNEWS pic.twitter.com/rj3vPlXrzN

— Jurie Blignaut (@kluisenaar) June 26, 2022
Brigadier Tembinkosi Kinana told Newsroom Afrika: "The SAPS confirms an incident where people were found dead in a tavern in Scenery Park in the area of East London.
"We received this report in the early hours of Sunday. The circumstances surrounding the incident are under investigation as we speak.
"We do not want to make any speculation at this stage, our investigation is continuing."
Parents are angered by the tragedy where 17 people died at a tavern in East London. The cause of death is unknown at this stage, but they are calling on government to intervene and close the tavern. They say the liquor board should review the facility's liquor licence. pic.twitter.com/1jl3l0sZl2

— eNCA (@eNCA) June 26, 2022
Brigadier Kinana added that it was too early to determine the cause of death of the young adults aged between 18 and 20.
A spokesperson for Eastern Cape's health department told News24 the dead bodies were taken to various nearby mortuaries.
Siyanda Manana added: "We are going to conduct autopsies as soon as possible to establish the probable cause of death."
SOURCE: INDEPENDENT PRESS AND NEWS AGENCIES
___________________________________________________________________________________________________________________________________________
FOLLOW INDEPENDENT PRESS:
TWITTER (CLICK HERE) 
https://twitter.com/IpIndependent 
FACEBOOK (CLICK HERE)
https://web.facebook.com/ipindependent
Think your friends would be interested? Share this story!