The Conscience Movement held the conference in Istanbul with participants from 45 countries, to raise awareness of the suffering of women and young girls imprisoned by the Syrian regime on February 21st, 2019. FILE PHOTO.
Sat 04 April 2020:
By Bassam Tawil 
For Palestinian women in Syria, there was no reason to celebrate International Women's Day, an event commemorated around the world earlier in March. While in many countries women were celebrating, a report published by a human rights organization, the Action Group for Palestinians of Syria, revealed that 107 Palestinian women were being held in harsh conditions in Syrian prisons.
The Palestinian women, according to the Action Group for Palestinians of Syria, were arrested by the Syrian authorities after the beginning of the civil war in that country in 2011. "The Syrian security authorities are continuing to hold dozens of Palestinian refugee women since the beginning of the war in Syria," the Group said. The Group's researchers said they were able to document the cases of 107 Palestinian women who are still being held in prison; 44 from the Damascus area, 12 from the city of Homs, four from the city of Daraa and 41 from different parts of Syria.
Among the female detainees are university students, activists and mothers, some of whom, report added, were incarcerated with their children. The "testimonies of some women who were released from prison confirm that they had been subjected to various forms of torture at the hands of Syrian security officers," the report said. "It is worth noting that Palestinian women in Syria have been subjected to arrest, kidnapping, death and disability as a result of the conflict in Syria that erupted in March 2011."
Prisons where Palestinian and Syrian women are held
Courtesy: consciencemovement.org 
Another report by the same Group revealed that, since 2011, 34 Palestinian women have died in Syrian prisons as a result of torture. Altogether, 570 Palestinians, including women, children and the elderly, have died in Syrian prisons since the beginning of the civil war there, the report said.
Another statistic showed that a total of 484 Palestinian women have been killed in Syria during the fighting among the various rival parties: 240 as a result of shelling, 68 as a result of lack of medical care and the blockade imposed by the Syrian army on the Yarmouk refugee camp near Damascus, 28 by sniper gunfire, 37 in bomb explosions, 24 by shootings, 26 by drowning and five who were summarily executed in public squares.
According to the Group, a total of 3,920 Palestinians have been killed in Syria since the beginning of the civil war in 2011. Another 317 Palestinians have gone missing, while 1734 Palestinians are being held in different prisons belonging to the Syrian government.
A recent report by the Turkish news agency Anadolu found that Syrian women were also being tortured as well as raped in Syrian prisons. Anadolu said that 13,500 women detained by the Syrian authorities have been subjected to torture and rape while in prison. At present, the report said, there are 7,000 women being held in Syrian prisons.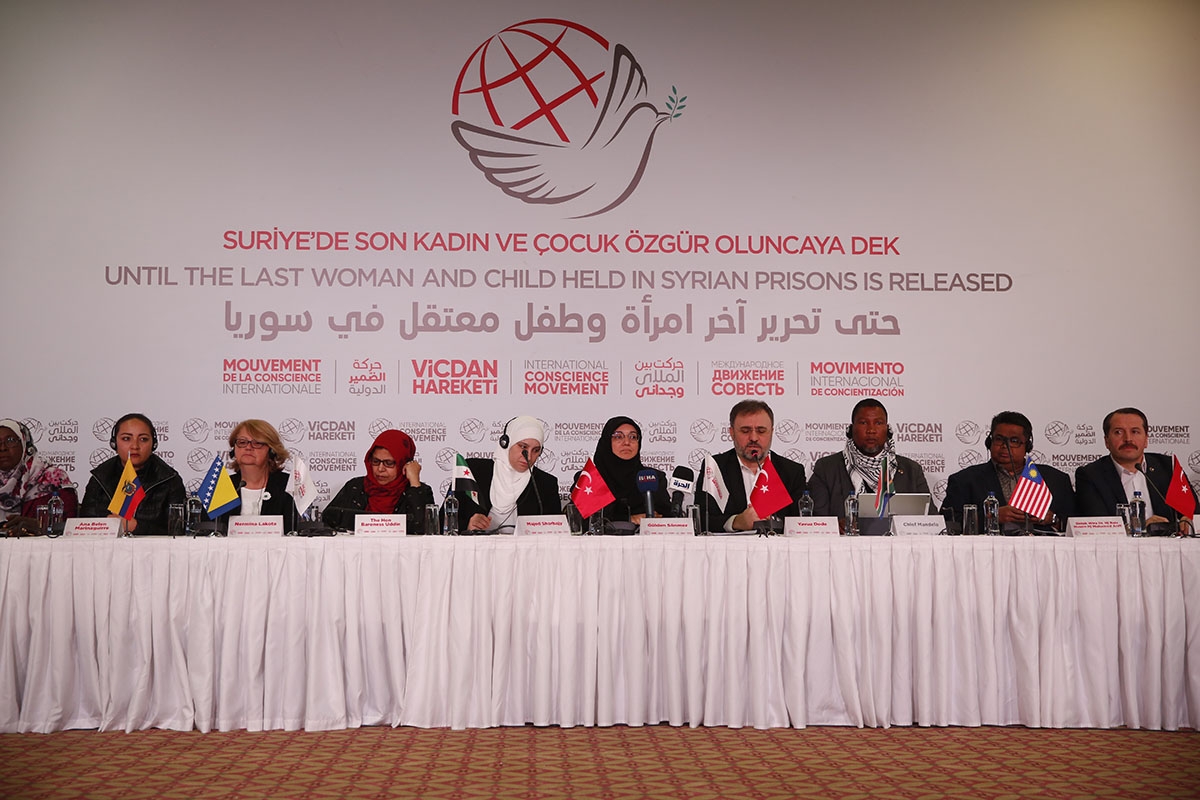 One former detainee who identified herself as Rana said that while she was in prison, the Syrian security officers burned alive a woman and her daughter who were being held in a nearby cell. She recalled that two other women from the city of Aleppo were raped by prison guards. She said that she herself was held in a small cell together with 15 other women who were subjected to various forms of torture.
Two years ago, an 18-year-old Palestinian woman who identified herself as Huda complained that she had been repeatedly raped while being held in a Syrian prison. She said she was arrested by members of the Palestinian terrorist group Popular Front-General Command, a militia that works with the Syrian authorities, at the entrance to Yarmouk camp where she lives. Before Huda was handed over to the Syrians, her Palestinian captors tortured her and three other Palestinian women they had arrested.
"The [Syrian] interrogators questioned me about the identities of women and men in Yarmouk camp… When I denied that I knew them, they beat me subjected me to electric shocks. I was also raped for 15 days. Sometimes, I was raped more than 10 times a day by different officers and guards."
In her testimony, Huda said that she got pregnant as a result of the rape, but miscarried under beating.
"I had severe bleeding and lost consciousness… The rape of female detainees was very common. One woman tried to commit suicide several times and she used to bang her head on the wall of the cell. Each time she would lose consciousness for hours."
During her incarceration, Huda said, she witnessed a 20-year-old woman who had also become pregnant after being repeatedly raped:
"After she gave birth, she could not tolerate seeing the baby or keeping him near her in the cell… She couldn't stand hearing the crying of the baby, so she tried to kill him so she would no longer see him. A few days later, a prison guard came and took the infant away."
Related: What is the conscience convoy?
The plight of the Palestinian women in Syria is an issue that does not seem bother Palestinian leaders in the West Bank and Gaza Strip. These leaders are too busy fighting and inciting violence against each other, against Israel and the US. They have completely forgotten about the suffering of their people in an Arab country such as Syria.
In the past two weeks, the rivalry between the Palestinian Authority's ruling Fatah faction in the West Bank and Hamas in the Gaza Strip seems to have reached new heights, especially after Hamasreportedly broke the bones of dozens of Fatah supporters and officials in the Gaza Strip.
Hamas has accused Fatah of being behind the recent protests against economic hardship that swept the Gaza Strip. As part of its effort to crush the protests, Hamas sent its security officers into the streets to break the arms and legs of many protesters. One of the victims was Atef Abu Seif, the Fatah spokesman in the Gaza Strip, who was kidnapped and badly beaten. He remains in serious condition, with broken arms and legs. Fatah says that Hamas was behind the attack.
Fatah officials have responded to the Hamas crackdown by calling Hamas a terrorist organization and comparing its security forces to Nazi Germany's secret police, the Gestapo. Palestinian Authority President Mahmoud Abbas has also reacted with fury to the crackdown on his supporters in the Gaza Strip. Hamas, he said, will "end up in the dustbin of history."
For the Palestinian women in Syria, the ongoing dispute between Fatah and Hamas is the last thing they seem to care about. These women, who are being subjected to rape and various forms of torture in Syrian prisons, are the victims of failed Palestinian leaders who seem to only care about holding on to their bank accounts and their jobs. Not a single Fatah or Hamas official — or the United Nations or Western so-called "human-rights" groups — has spoken out against the plight of Palestinian women in Syria. Why should they, when all they do most of their time is throw mud at each other while at the same time continuing to incite their people against Israel and the US?
Article originally published in: Women's UN report Network – March 25, 2019
https://wunrn.com/2019/04/syria-thousands-of-palestinian-women-raped- tortured-killed-in-syrian-prisons/
Think your friends would be interested? Share this story!