Tue 03 August 2021:
Officials reported powerful blasts followed by sporadic gunfire shook Kabul, Afghanistan's capital, on Tuesday near the heavily defended "Green Zone," which houses government facilities and foreign embassies.
A senior security official said the first blast, which struck just after 8pm local time (15:30 GMT), appeared to have been caused by a car bomb and the apparent target was the residence of a member of parliament.
The blast happened near the home of the country's Defence Minister Bismillahi Mohammadi. In a tweet, the minister said he was "fine".
Less than two hours after the car bomb detonated, another loud blast followed by rapid gunfire again shook Kabul, in what appeared to be the same area of the city.
A ministerial aide told DPA news agency that the minister's family had been evacuated following the attack.
Interior Ministry spokesman Mirwais Stanekzai said gunmen entered the area after the first explosion.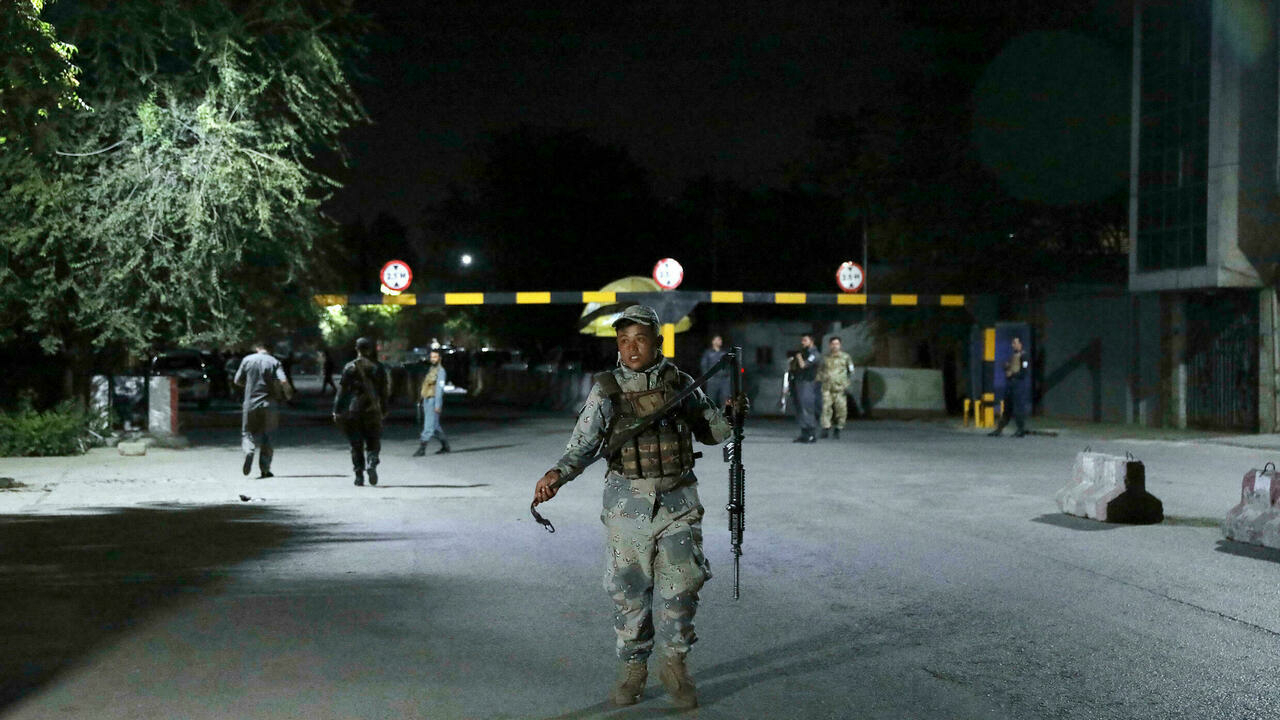 Stanekzai said three attackers were killed by security personnel and a clean-up operation was being conducted by police. All roads leading to the minister's house and guesthouse were closed, he added.
Hundreds of residents in the area were moved to safety, said Ferdaws Faramarz, spokesman for the Kabul police chief. He said security personnel were searching house to house should more attackers be hiding in the area.
At least 10 people were wounded and were taken to hospitals in the capital, Dastgir Nazari, Health Ministry spokesman, said.
The city's Emergency Hospital said in a tweet it had so far received six people wounded in the first attack.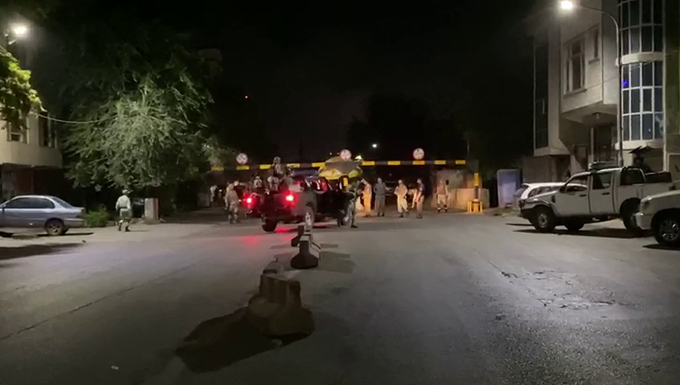 No group immediately claimed responsibility.
Al Jazeera's James Bay, reporting from Kabul, said the attacks in the heart of the city raised serious questions about Kabul's security.
"The centre of Kabul has what's known as the 'ring of steel', there are also all sorts of checkpoints. There is a checkpoint near the scene of the explosion." Bay said.
The United States said on Tuesday that the explosion bears the hallmarks of the Taliban and that one of Washington's many concerns about Afghanistan was that it could spiral into civil war.
State Department spokesman Ned Price said if the Taliban seeks to contravene its engagement in peace talks in Doha, "They will be an international pariah … and the concern on the part of all of us, one of the main one of many concerns, is that the result will be civil war."
Clashes between Afghan forces and the Taliban have intensified across the country since early May, with the Taliban capitalising on the final stages of the withdrawal of the US-led foreign forces after almost 20 years in the country.
The Taliban has gained control over checkpoints, trading posts and infrastructure projects.
SOURCE: AL JAZEERA AND NEWS AGENCIES
 ———————————————————————————————————————-
FOLLOW INDEPENDENT PRESS:
TWITTER (CLICK HERE)
https://twitter.com/IpIndependent
FACEBOOK (CLICK HERE)
https://web.facebook.com/ipindependent
Think your friends would be interested? Share this story!