Thu 05 May 2022:
Having come to the end of yet another Ramadan, a month of mercy, abundance, contemplation, and self-contemplation, we have reached Eid. In other words, we have reached the starting point, which is where we remove all the distances separating us, where we eliminate all the elements, occupations, and troubles that isolate us from God and His creations, and recognize and know one another. 
OUTRAGE ON SOCIAL MEDIA AFTER RELEASE OF HARROWING FOOTAGE FROM TADAMON MASSACRE
Thus, Eid returns to us all which we have lost. It enlivens our existence, ensuring celebration through a feast of unity. 
We are aware of who joins this feast, who can, and who is unable to. Eid celebrations begin with visits to the cemetery, but the condolences of those we lost throughout the year are additionally repeated on Eid. Thus, life and death meet, as they should. Thus, we realize that a life lived by forgetting that we are mortal and that this life is temporary are acts of negligence.
عائلة أحد ضحايا مجزرة التضامن تروي لـ"العربي الجديد" شهادتها pic.twitter.com/rdAHKWXViR

— العربي الجديد (@alaraby_ar) May 2, 2022
Times of Eid are those in which time is not of the essence. It realizes itself within its own routine, in its own time. Our duty is simply to abide by it and comprehend its meaning. Its existence is self-explanatory, and it calls upon us once or twice a year to understand this message. 
Eid cannot be comprehended through an understanding of frivolity that is unaware, and has surrendered itself to pleasures. 
It puts on hold all the titles, statuses, properties, and wealth that people hold in this world, which segregates them from one another, and thus, brings us back to our essence, even if for a certain period.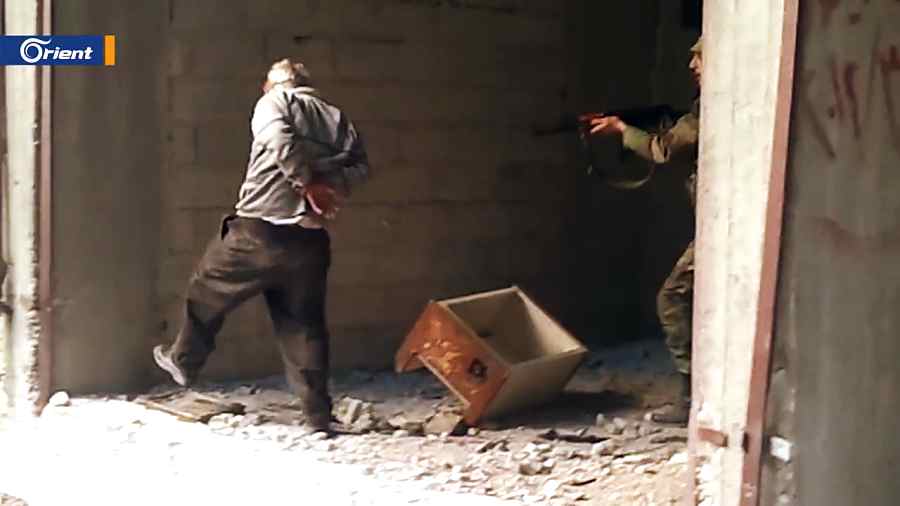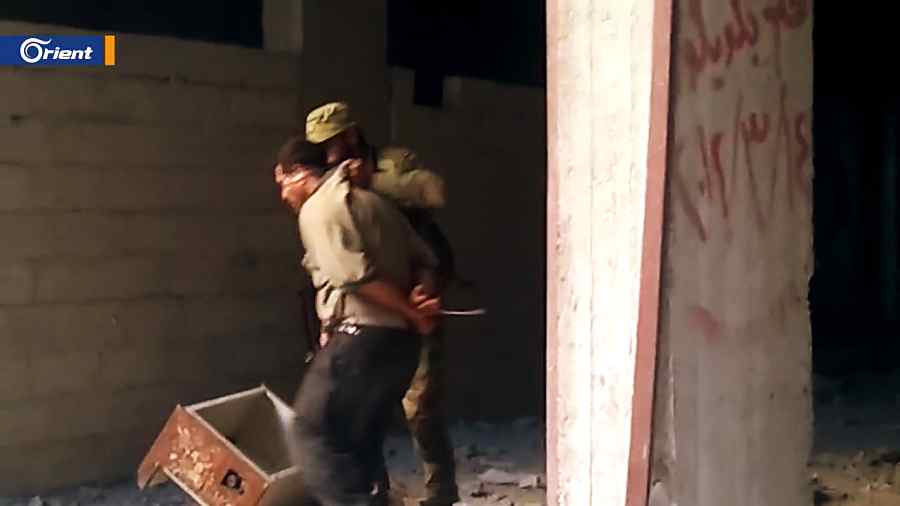 LEAKED VIDEO SHOWS HORRIFIC SCENES OF TADAMON MASSACRE BY SYRIAN REGIME (VIDEOS)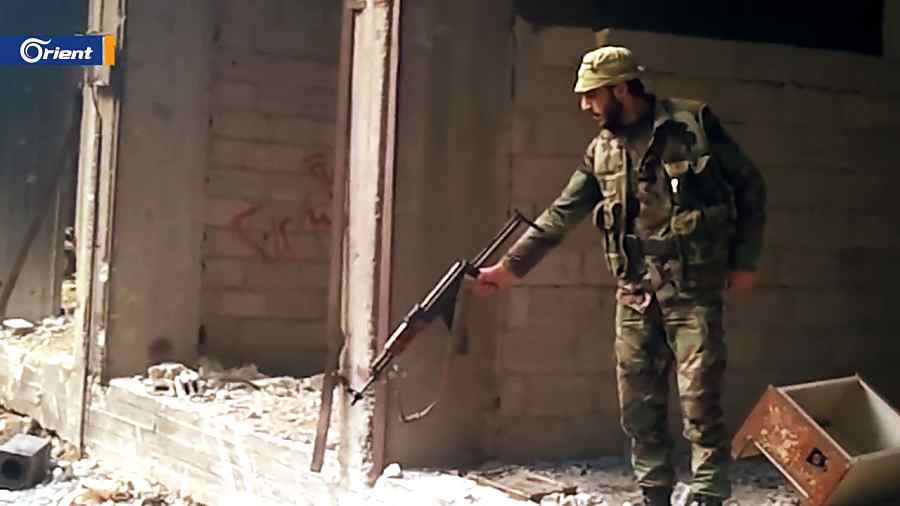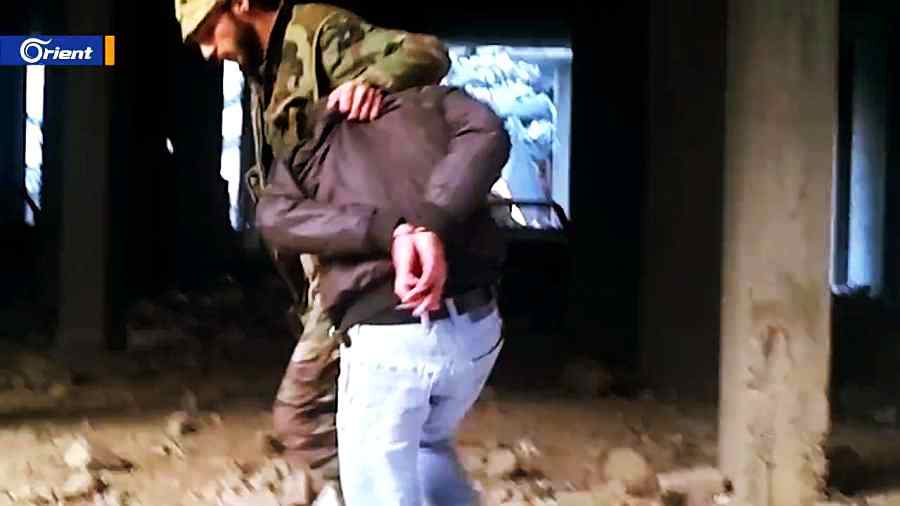 That is why Eid is a return: it is a return to our starting point, the return of what we lost: our authenticity, our sincerity, our purest state. 
Additionally, Ramadan comes and goes every year to remind us, to teach us that time like everything else—property, commodity, or cash—does not belong to us. 
Eid represents mercy and abundance that signal the right path to humanity, who is inclined to lose his/her path. May you never be devoid of this mercy and abundance. 
Humanity's lowest of lows in Syria 
However, Eid also requires us to remember those who are deprived of this gathering, the feast, where we feel this mercy, and share their grief. We recall on Eid the greatest evils humans could commit against each other in Syria—right on our border, people are subjected to those enormities daily. Countless footage of the torture, suffering, and massacres Syria's tyrants inflicted on those people, trivializing human life to this extent, with the most savage emotions, were remembered, and brought back on the agenda. I cannot forget these images. 
Protests in Syrian city of Afrin after release of harrowing footage from Tadamon Massacre.

#Tadamon_massacre #tadamon #TadamonMassacre pic.twitter.com/op4tPuyWoR

— INDEPENDENT PRESS (@IpIndependent) May 2, 2022
Scenes of the Shabiha, sponsored militias of the Syrian government, having fun, deriving great pleasure as they torture innocent civilians, who have their hands tied behind their backs, is one of the Syrian regime's most routine activities. Not even an animal treats its enemy or prey in this way. No monster does this. That is why it has been indicated that humans, who have been created as the "greatest of all creations," are inclined to be reduced to the "lowest of low." 
If a philistine harmed themselves alone, that is their choice, but inflicting such ruthless torment upon human beings is horrific. There are actually numerous records—you must have seen footage of the Tadamon massacres. In another recording, soldiers of the Baath regime are beating a man who is splayed out on the ground with his hands tied behind his back, striking his body severely with rods. A fire lit by one of them suddenly starts burning the captive's head. They kick his head to extinguish the fire and hit him with a car tire. From their conversations, it is later understood that they put out the flames not to save the captive but to avoid killing him without making him suffer more first. Then they slaughter him in a horrific manner. 
Loyalists boast about the Al-Tadamon neighborhood massacre perpetrators. "Slay, but don't take pictures," they say, reserving the photograph#Syria #Tadamon #Tadamon_massacre#Orient pic.twitter.com/uve3JhkqVW

— Orient أورينت (@OrientNews) May 4, 2022
These are all scenes we know. But people are quick to forget. The vast majority of the people subjected to these tortures and killed have not lifted a weapon in their lives; most were detained for participating in anti-regime demonstrations. 
These images of terror suffice in explaining why people are fleeing. Nothing else could drive millions of people to leave their homes, their country to seek their fortune in other countries. Those who are unable to leave Syria would not live in camps where they have to endure dire conditions. 
أين المعتقلين ؟ .. أهالي المعتقلين في سجون الأسد يكذبون رواية الأسد بالإفراج عن المعتقلين ويصفونها بالمسرحية للتغطية على #مجزرة_التضامن وذلك في وقفة نظمها ناشطون سوريون في الشمال السوري. pic.twitter.com/B4bvDbDndE

— شبكة شام الإخبارية (@shaamnews) May 5, 2022
For the last 11 years, so many Eids have come and gone, but these people still continue to suffer. Surely, the state of these people is first the fault of the Bashar Assad regime, and is clearly a crime against humanity, but it is also the responsibility of all of humanity.
May this Eid be an opportunity to face and eliminate these faults. May we remember the harrowing ordeals these people have been through and avoid being among the impertinent, the unscrupulous, and the ignorant who say, "What are they doing here? They should go back to their country." 
Since we are currently restoring relations with some Arab countries, may this restoration be an Eid, may it be a means to open our eyes to the suffering of their brethren, the people who share their religion, make them aware, and remember their honor.
-AA
___________________________________________________________________________________________________________________________________________
FOLLOW INDEPENDENT PRESS:
TWITTER (CLICK HERE) 
https://twitter.com/IpIndependent 
FACEBOOK (CLICK HERE)
https://web.facebook.com/ipindependent
Think your friends would be interested? Share this story!