Mon 21 November 2022: 
The death toll from a 5.6-magnitude earthquake in Indonesia on Monday has risen to 162 with hundreds injured and over 13,000 displaced, local media Kompas.com and Detik.com reported, citing West Java governor Ridwan Kamil.
The latest data from Indonesia's disaster mitigation agency had shown 62 killed in the quake.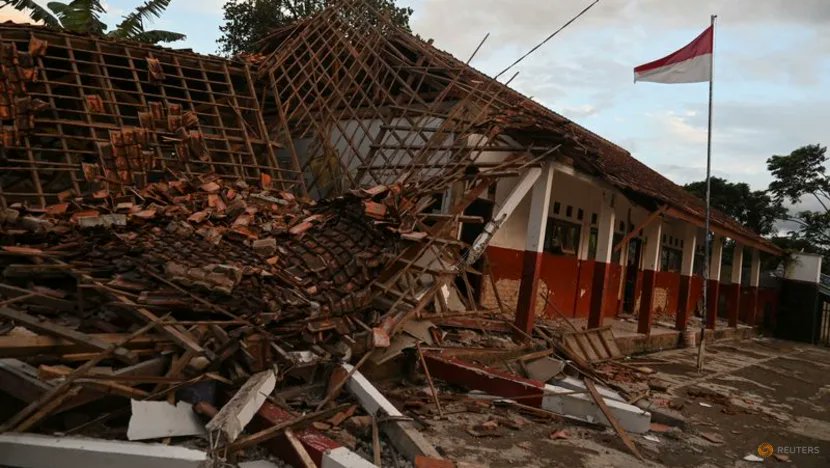 Many of the dead were public school students who had finished their classes for the day and were taking extra lessons at several Islamic schools when they collapsed, West Java Governor Ridwan Kamil said as he announced the new death toll in the remote area.
The toll is expected to rise further, but no estimates were immediately available. The residents of Cianjur live mostly in towns of single and two-storey buildings and in smaller homes in the surrounding countryside.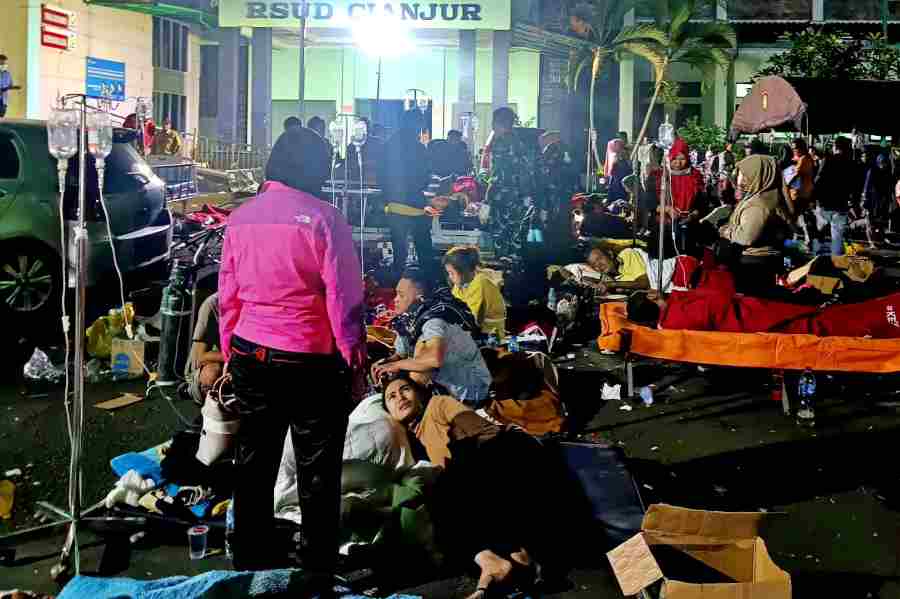 Kamil said that more than 13,000 people whose homes were heavily damaged were taken to evacuation centres. He said on his Instagram page that 326 others have been injured.
Indonesia's national disaster mitigation agency, BNPB, still lists the toll at 62 and rescuers were searching for 25 believed to be trapped under the rubble. Its spokesperson said the search would continue through the night.
Earthquakes occur frequently across the sprawling archipelago nation, but it is uncommon for them to be felt in Jakarta.
The country of more than 270 million people is frequently struck by earthquakes, volcanic eruptions and tsunamis because of its location on the "Ring of Fire", an arc of volcanoes and fault lines in the Pacific Basin.\
SOURCE: INDEPENDENT PRESS AND NEWS AGENCIES
___________________________________________________________________________________________________________________________________ 
FOLLOW INDEPENDENT PRESS:
TWITTER (CLICK HERE) 
https://twitter.com/IpIndependent 
FACEBOOK (CLICK HERE)
https://web.facebook.com/ipindependent
Think your friends would be interested? Share this story!