Mon 18 September 2023:
Italy's Transport Minister and firebrand right-wing leader, Matteo Salvini, on Monday criticised Austria's decision to intensify border controls between the two countries to stop migrants' crossings, at a time when Rome is grappling with continuous arrivals of hundreds of seaborne migrants, Anadolu Agency reports.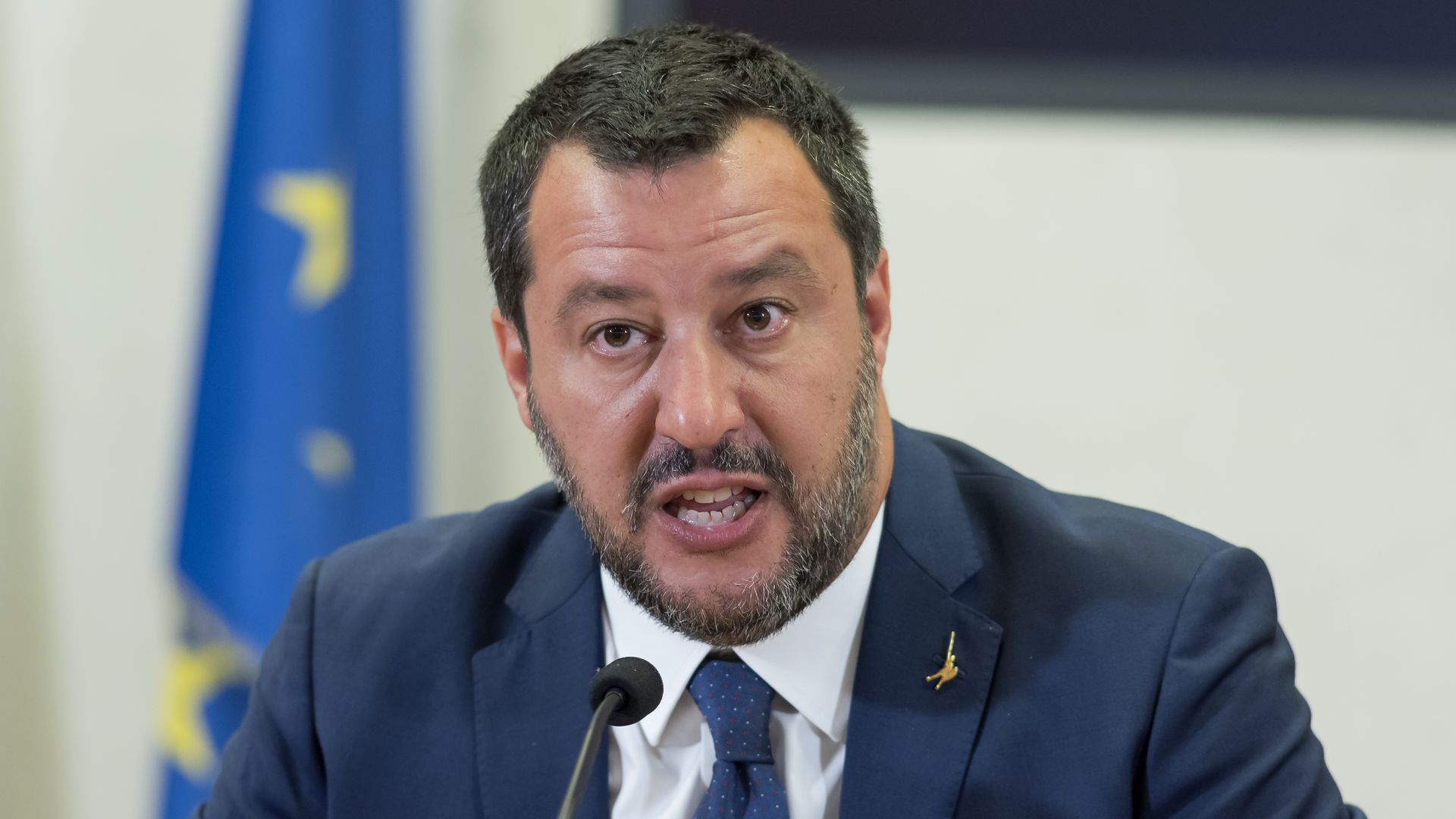 Matteo Salvini Leader of Lega Nord party.
Vienna's decision to reinforce controls on vehicles coming from Italy is a slap in the face of the European solidarity invoked yesterday in Lampedusa and a serious offense to law enforcers and volunteers who have been committed to defending Italian borders for years
he said in a statement.
Austria's decision came after European Commission President, Ursula von der Leyen, visited the island of Lampedusa on Sunday, alongside the Italian Prime Minister after the tiny Mediterranean island received some 10,000 migrants in a few days, primarily fleeing Tunisia.
This put under severe strain the care and reception efforts and forced the government to race against the clock to transfer them to other parts of Italy, amid street protests by many residents in Lampedusa.
 After her visit, the EU Commission's chief promised to help Italy with a 10-point action plan which includes both short-term measures, such as helping Italy transfer migrants from Lampedusa, moving them to other European countries, but also the possibility of creating an EU- naval mission to fight against human smuggling.
"Italy can count on the European Union," von der Leyen said on Sunday, speaking in Italian.
Salvini said border checks risked worsening the heavy traffic flows of vehicles at the Brenner, one of the main passes between Italy and northern Europe.
If Vienna wants to rise up to the role of defender of European rule of law on migration matters, it should send people and resources to help in the Mediterranean
he said.
Austria reportedly announced, on Sunday, that it will introduce emergency controls on its border with Italy.
Both countries are members of the EU's passport-free Schengen area, but the emergency measures mean the return of border checks.
______________________________________________________________ 
FOLLOW INDEPENDENT PRESS:
TWITTER (CLICK HERE) 
https://twitter.com/IpIndependent 
FACEBOOK (CLICK HERE)
https://web.facebook.com/ipindependent
Think your friends would be interested? Share this story!