Sat 07 May 2022:
Many cities in India have experienced water and power shortages as a result of the early heatwave.
Daily power outages driven by a surge in demand for electricity have resulted in blackouts as long as eight hours in some parts of India, while coal stocks the fuel that accounts for 70% of the country's electricity generation are running low, prompting warnings of a fresh power crisis. The northern wheat crop is scorched. It was the the hottest March in 122 years.
Spring just didn't happen, and those extreme temperatures continued into April and May (though they are predicted to ease this week). Still, it's not until June that the monsoon is expected to arrive and provide any kind of relief.
Thousands of people in several localities in the capital are struggling to get water during this summer season.
Such is the enormity of the situation that Prime Minister Narendra Modi on Thursday reviewed the situation relating to heatwave management at a high-level meeting. The meeting advised states and union territories to have heat action plans in place at both the state as well as city and district levels, according to an official statement.
At least 25 people have died in the western province of Maharashtra because of heatstroke. Nearly 470 cases of heatstroke have been registered in the state, according to official records.
The region has been experiencing record maximum temperature for the first week of April. The maximum temperature of 46 degrees Celsius (114.8 degrees Fahrenheit) was recorded in Chandrapur town in April.
The condition is such that maximum temperatures have crossed 45 degrees Celsius (113 degrees Fahrenheit) in many cities in April throwing normal life out of gear.
Taking cognizance of the acute shortage of water in Dandichi Bari village in the Nasik district of Maharashtra, the National Human Rights Commission (NHRC), an autonomous constitutional body, directed the government to provide potable water to villagers.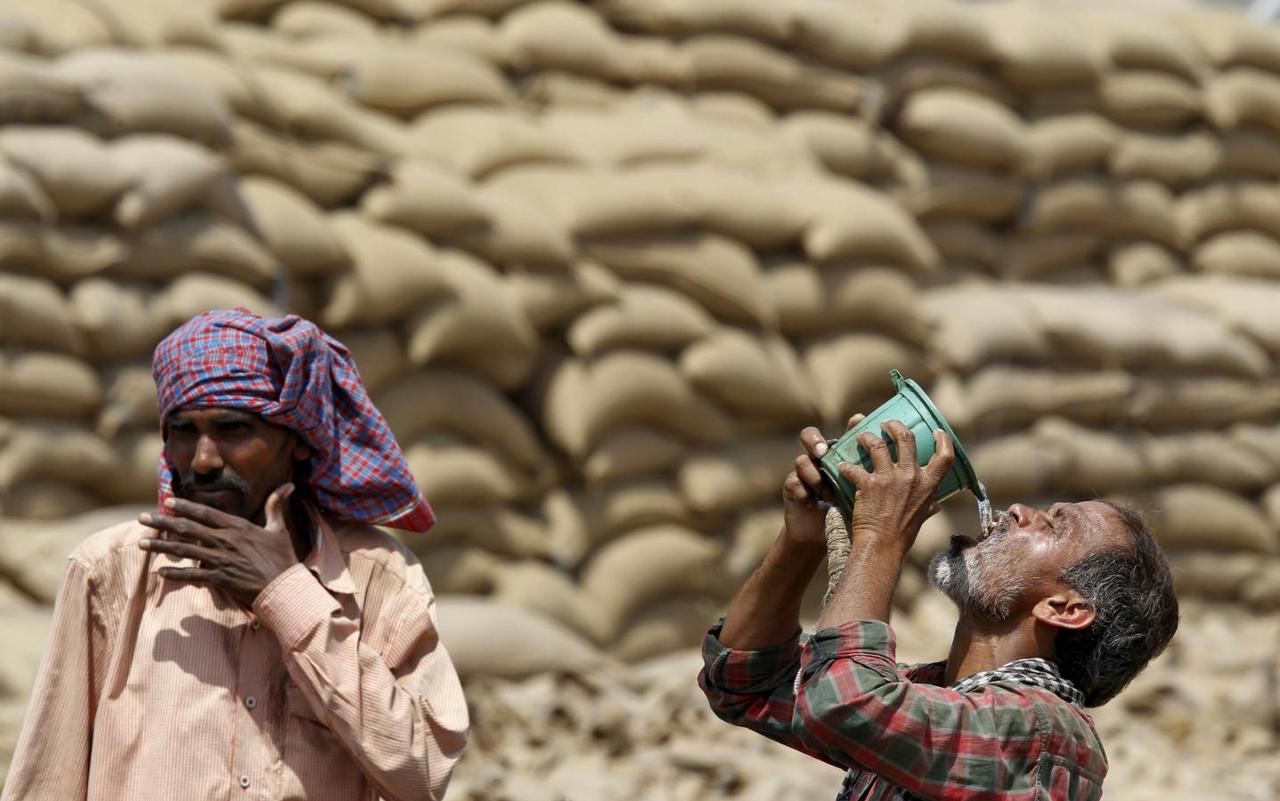 "The women have to walk a kilometer and a half every day during summer months from March to June, to fetch water from a nearly dry stream at the bottom of a hill taking a lot of time and patience to fill the pots. Reportedly, families now hesitate to get their daughters married in this village," said the NHRC in its order.
Just 12% of India's 1.4 billion citizens have access to air conditioning, which means hundreds of millions of people are simply unable to cool themselves when their bodies reach the point of heatstroke. It's a situation mirrored in neighboring Pakistan, which is experiencing similarly catastrophic heatwave conditions. Daily wage earners, who toil in the fields, work in factories and construction, sweep streets and build roads, have no escape.
VILLAGERS THREATEN BOYCOTT OF POLLS
Many parts of Gujarat, the home state of Prime Minister Modi, are also facing a shortage of water. People in many villages are threatening to boycott provincial elections due later in the year.
Speaking to Anadolu Agency, state government spokesman Jitu Vaghani said the government is working on a plan so that people should not suffer because of water scarcity. He said the government will draw additional water from the Narmada River to fulfill the demands of water.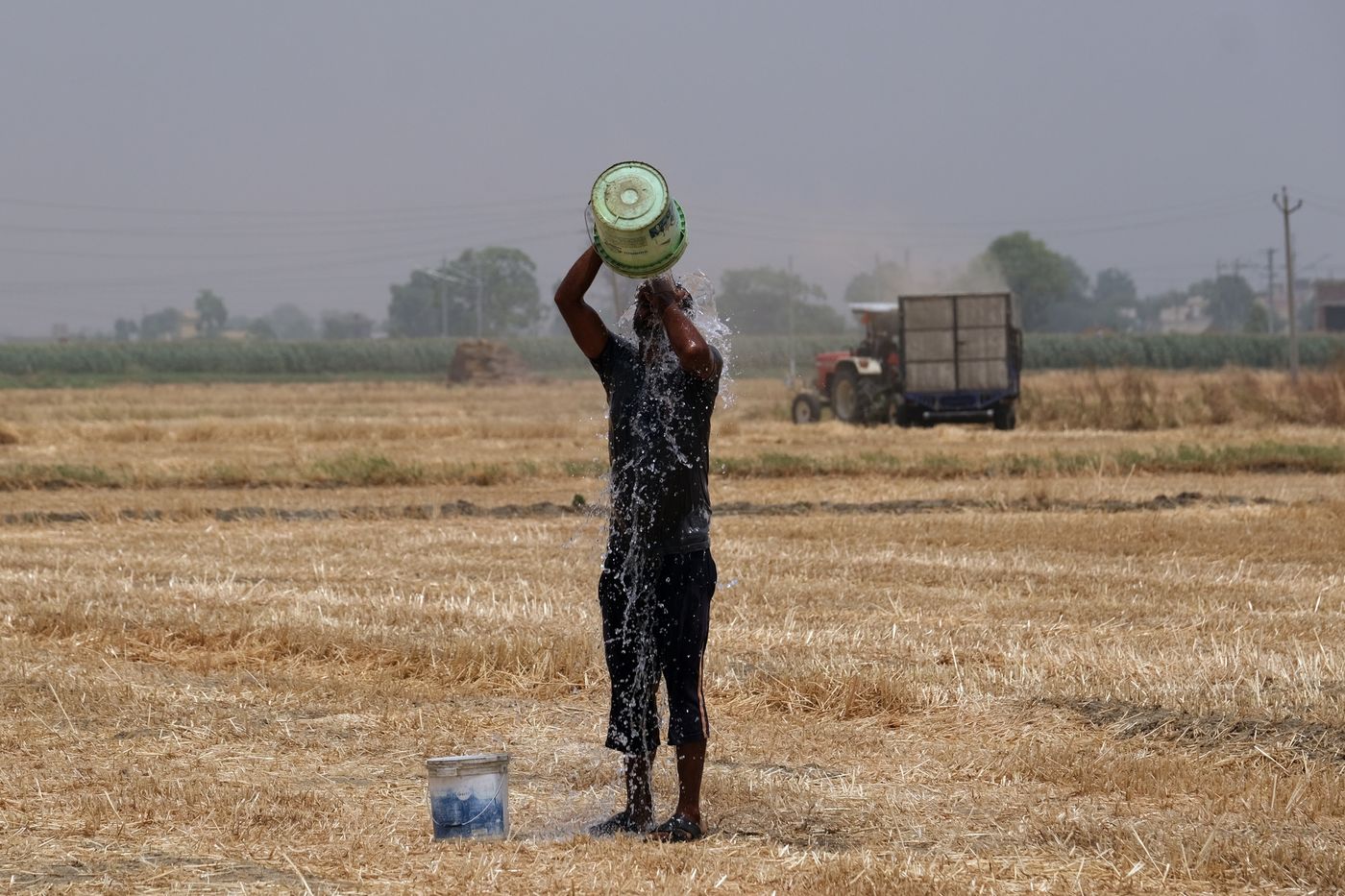 Meanwhile, hundreds of passenger trains have been canceled across India so that coal could be transported to power plants.
According to railways, about 1,100 passenger trips will be canceled till May 24 for diverting these trains to deliver coal to power projects.
The capital New Delhi, where the water levels of the Yamuna River, would recede at the end of June or July every year, has already dried up in the first week of May. According to Indian Metrological Department (IMD), the heatwave around the city of Delhi is breaking all its records, which is also leading to water crises.
On April 30, the capital city recorded the highest temperature of 44.4 degrees Celsius (112 degrees Fahrenheit), according to IMD.
A year ago, India was reeling from a deadly Covid-19 wave as citizens took to social media to beg for oxygen and hospitals turned away critically ill people gasping for breath while the underfunded health system collapsed under the weight of decades of government neglect.
The World Health Organization estimates at least 4 million Indians died in that carnage, way beyond the official figure of just under 524,000 fatalities. (The government of Prime Minister Narendra Modi disputes that finding, even though it has been replicated by other experts.)
SOURCE: INDEPENDENT PRESS AND NEWS AGENCIES
___________________________________________________________________________________________________________________________________________
FOLLOW INDEPENDENT PRESS:
TWITTER (CLICK HERE) 
https://twitter.com/IpIndependent 
FACEBOOK (CLICK HERE)
https://web.facebook.com/ipindependent
Think your friends would be interested? Share this story!