Thu 12 May 2022:
According to local media on Thursday, Sri Lanka's president named Ranil Wickremesinghe as the country's new prime minister.
According to Sri Lankan news website News 1st, President Gotabaya Rajapaksa appointed opposition lawmaker Wickremesinghe.
It went on to say that the 73-year-old politician "has been sworn in as Prime Minister of Sri Lanka five occasions before."
Sri Lanka's president promised improvements to strengthen the country's parliament earlier on Thursday.
"The new gov will be given the opportunity to present a new program & empowered to take the country forward. Further, steps will be taken to amend the constitution to re-enact the contents of the 19th Amendment to further empower the Parliament," Rajapaksa wrote on Twitter.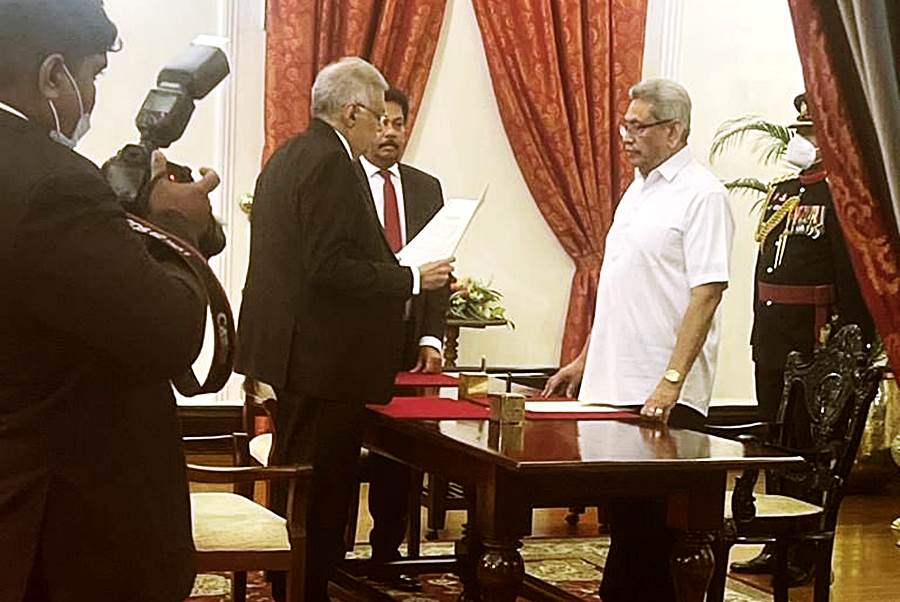 The president's brother, Mahinda Rajakapsa, resigned as prime minister on Monday following outrage about violent attacks by his supporters on peaceful protesters who have demanded the government step down.
His resignation automatically dissolved the Cabinet, leaving an administrative vacuum.
The president's selection of Wickremesinghe is seen as an attempt to end violence triggered by the economic crisis and restore international credibility as the government negotiates a bailout package with the International Monetary Fund.
Wickremesinghe is seen as a pro-West free-market reformist, potentially making bailout negotiations with the IMF and others smoother.
Wickremesinghe had already been working closely with Rajapaksa to shake up the finance ministry and the central bank and make sweeping fiscal and monetary policy changes, the source said.
Sri Lankans have suffered months of severe shortages of food, fuel and medicines and long power cuts after the government, short on foreign currency to pay its debts, halted many imports.
The crisis resulted in violent protests and chaos that killed at least nine people and injured more than 200.
Security forces patrolling in armoured personnel carriers with orders to shoot on sight anyone engaged in looting or violence have since largely restored order.
A curfew was lifted on Thursday morning but only to be reimposed after a six-hour break allowing Sri Lanka's 22 million people to stock up on essentials.
SOURCE: INDEPENDENT PRESS AND NEWS AGENCIES
___________________________________________________________________________________________________________________________________________
FOLLOW INDEPENDENT PRESS:
TWITTER (CLICK HERE) 
https://twitter.com/IpIndependent 
FACEBOOK (CLICK HERE)
https://web.facebook.com/ipindependent
Think your friends would be interested? Share this story!