Tue 18 July 2023:
The new head of the World Bank said Tuesday that growing divides between rich and poor nations risked deepening poverty in the developing world, at a meeting of G20 finance ministers in India.
Many countries are still recovering from the double blow of the coronavirus pandemic and fallout from Russia's war in Ukraine — which hit global fuel and commodity prices.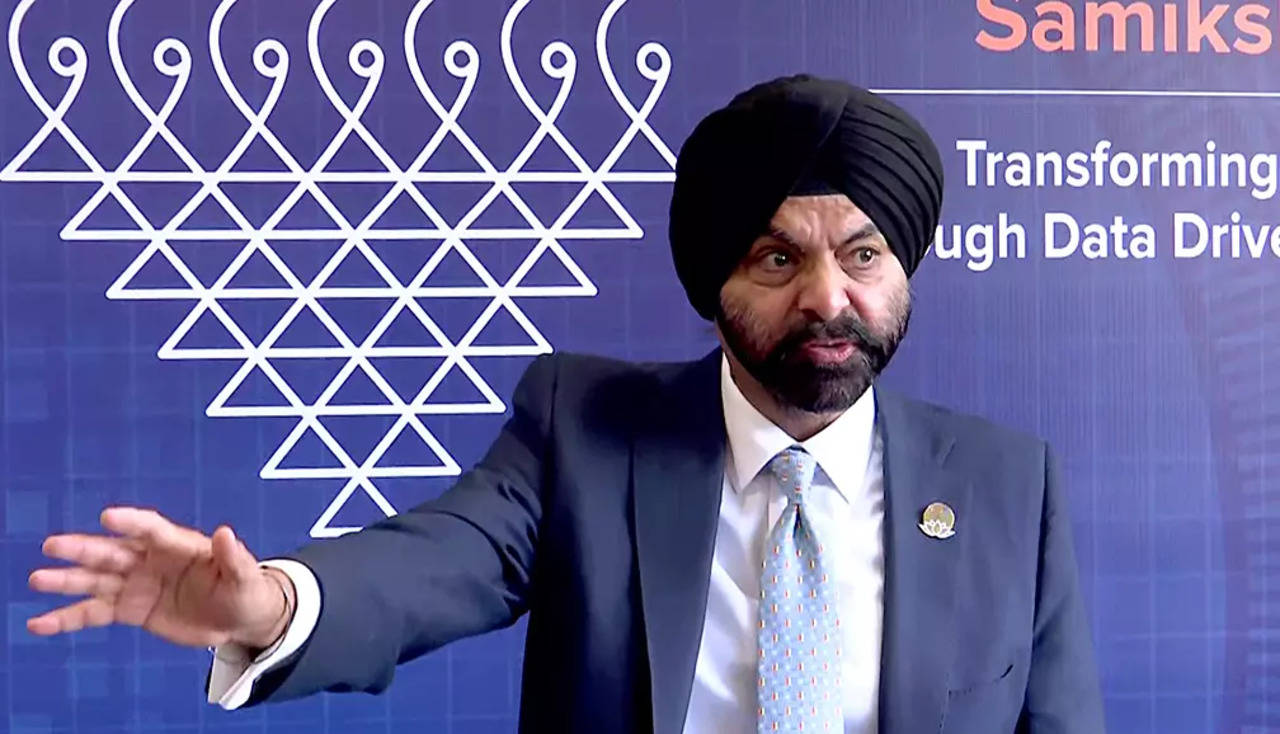 Climate change, meanwhile, is most painfully affecting some of the poorest countries least able to cope.
The G20 talks come after Russia on Monday refused to extend a deal allowing critical Ukrainian grain exports through the Black Sea, sparking outrage from the United Nations, which has warned millions of the world's poorest would "pay the price".
"We are living in complicated times; I have to allude to the fact that Russia yesterday withdrew from the Black Sea-Ukraine initiative — and we are here discussing how to help the vulnerable countries", German central bank chief Joachim Nagel told AFP.
"That is really strange, and many countries blamed Russia for doing this."
South African Finance Minister Enoch Godongwana warned it was "likely to have an impact on food prices, which will more heavily impact poorer nations".
'PAYING THE PRICE'
World Bank president Ajay Banga said he feared a lack of progress was in danger of splitting the global economy.
"The thing that keeps me up at night is a mistrust that is quietly pulling the Global North and South apart at a time when we need to be uniting," Banga told the two-day meeting of finance ministers and central bank chiefs in Gandhinagar, Gujarat state.
"The Global South's frustration is understandable. In many ways they are paying the price for our prosperity," said Indian-born Banga, a naturalised American citizen who took up the bank post last month after being nominated by US President Joe Biden.
"When they should be ascendant, they're concerned promised resources will be diverted to Ukraine's reconstruction, they feel energy rules aren't applied evenly, constraining ambition, and they're worried the grip of poverty will pull down another generation."
Banga told AFP that developing nations had the highest percentage of young people, but that was only an opportunity if they can access education and find employment.
"If they don't… that is not a demographic dividend, that is a challenge to countries", he told AFP.
The World Bank said it is working to increase its financial capability — including by raising hybrid capital from shareholders — to spur growth and jobs, but said the future economy could not rely on expansion at the cost of the environment.
"The simple truth is: We cannot endure another period of emission-intensive growth," Banga said.
The United States says efforts to reform multilateral lenders such as the World Bank and other regional institutions could unlock $200 billion over the next decade.
LITTLE PROGRESS ON DEBT
Debt restructuring deals for low-income nations have been a key focus of The Group of 20 major economies.
"The debt challenge is the single biggest challenge," Banga told AFP.
China, the world's second-largest economy and a major lender to several stressed, low-income countries in Asia and Africa, has so far resisted any one-size-fits-all debt restructuring formula.
"The Chinese have put a lot investment into developing nations and… therefore are likely to lose more, and so the resistance could be a function of that", South Africa's Godongwana said.
The G20 talks have also focused on multilateral development banks' reform, cryptocurrency regulations, and easier access to financing to mitigate and adapt to the impact of climate change.
A newly agreed first step on a fairer distribution of tax revenues from multinational firms — reached by 138 countries last week — was also on the meeting's agenda.
Multinationals, especially tech firms, are currently able to shift profits easily to countries with low tax rates even though they carry out only a small part of their activities there.
-AFP
______________________________________________________________ 
FOLLOW INDEPENDENT PRESS:
TWITTER (CLICK HERE) 
https://twitter.com/IpIndependent 
FACEBOOK (CLICK HERE)
https://web.facebook.com/ipindependent
Think your friends would be interested? Share this story!