Anwar Raslan a senior regime official, headed the investigation unit at a notorious Damascus detention center known as Branch 251. 
_____________________________________________________________________________________________________________
Fri 14 January 2022:
The UN human rights chief on Thursday hailed the "historic" German court's conviction of a former Syrian intelligence official.
The Koblenz Higher Regional Court found former Syrian intelligence officer Anwar Raslan guilty of crimes against humanity and sentenced him to life imprisonment.
In a statement, Michelle Bachelet, the UN high commissioner for human rights, urged other states to take on investigation and prosecution of serious human rights violations that constitute international crimes using principles of universal and extra-territorial jurisdiction.
"This trial cast a much-needed, renewed spotlight on the kinds of sickening torture, cruel and truly inhuman treatment – including abject sexual violence – that countless Syrians were subjected to in detention facilities," said Bachelet.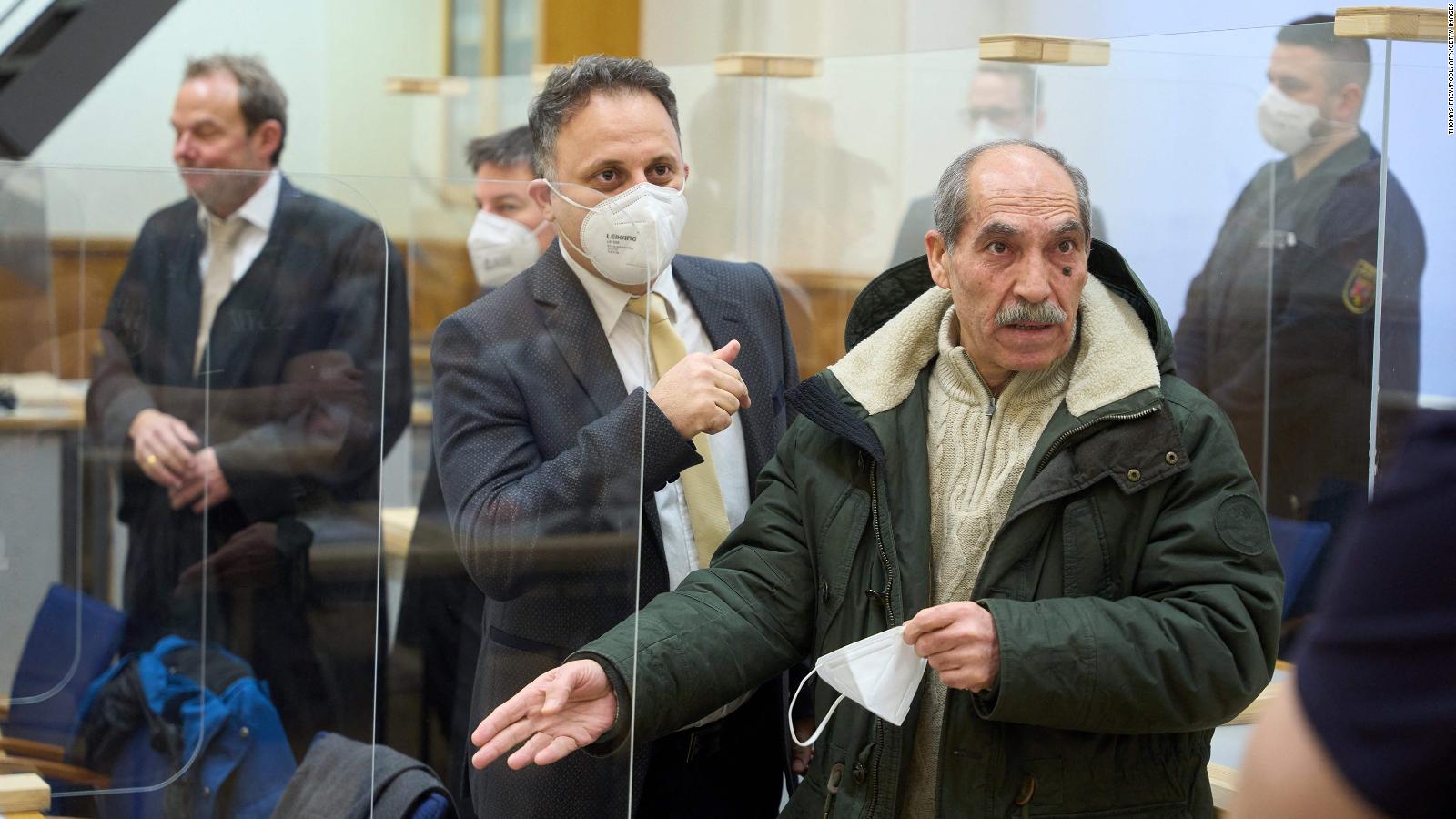 Anwar Raslan (Right), a senior regime official, headed the investigation unit at a notorious Damascus detention center known as Branch 251. 
"It is a landmark leap forward in the pursuit of truth, justice, and reparations for the serious human rights violations perpetrated in Syria over more than a decade," she said.

Thursday's verdict should serve to spur forward all efforts to widen the net of accountability for all perpetrators of the "unspeakable crimes that have characterized this brutal conflict," said the rights chief.


The Higher Regional Court of Koblenz ruled that Raslan, 58, was a co-perpetrator in at least 27 murders, 25 cases of dangerous physical injury, many cases of torture, and individual cases of sexual assault and rape.
Raslan was arrested in Germany in 2019 after Syrian torture survivors and witnesses informed the authorities.
The UN Independent International Commission of Inquiry on Syria also welcomed the German court verdict.
"Verdicts such as today's represent much-needed progress towards achieving justice for victims and survivors of war crimes in Syria – despite the fact that pathways to accountability remain curtailed in Syria and at the UN Security Council," said Paulo Sergio Pinheiro, chair of the UN Independent International Commission of Inquiry on Syria.
In February 2021, the same court sentenced Eyad-al-Gharib, an associate of Raslan, to four-and-half-years in jail for aiding and abetting crimes against humanity.
That marked the first time a former member of the Syrian regime's intelligence services was convicted in a third State universal jurisdiction case related to the ongoing conflict in Syria.
-AA
_____________________________________________________________________________________________________________
FOLLOW INDEPENDENT PRESS:
TWITTER (CLICK HERE) 
https://twitter.com/IpIndependent 
FACEBOOK (CLICK HERE)
https://web.facebook.com/ipindependent
Think your friends would be interested? Share this story!