Fri 20 January 2023:
Yakutsk, the coldest city in the world, in Russia, experienced a temperature drop of minus 62.7 degrees Celsius (80.9 degrees Fahrenheit). According to a CNN report Thursday (January 19), citing meteorologists said this is the coldest Yakutsk has been in more than 20 years.
Temperatures in the city dropped to minus 50 degrees Celsius on January 15 during an unusually cold spell. Yakutsk, located 5,000 kilometers (3,100 miles) east of Moscow on the permafrost of Russia's Far East, sees temperatures drop well below minus 40 degrees Celsius on a regular basis.
The city's cold season lasts about three months, from mid-November to the end of February, with January being the coldest month.
Speaking to news agency Reuters, Anatasia Gruzdeva, a city resident said on January 15, "You can't fight with frost. You either adjust and dress accordingly or you suffer and drive a car. It's quite simple actually. I have two mittens and two scarves. Warm shoes are a must. And you need to cover your head. This is all very important. Also, warm trousers, because the biggest heat loss is in the leg area. If your legs are cold, you are cold. So dress warmly."
Another resident Nurgusun Starostina said that there are no special secrets to dealing with the cold. "Just dress warmly," she said. "In layers, like a cabbage!" Starostina, who sells frozen fish at a market without a refrigerator or freezer, told the news agency.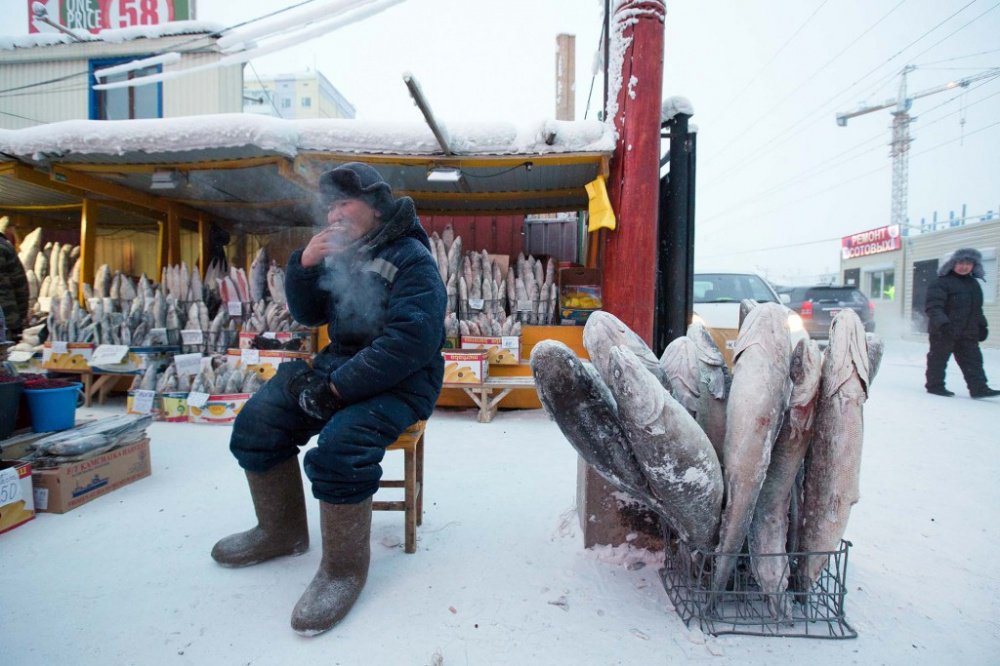 Last week, a weather forecast by the Gismeteo online service said that temperatures were expected to plunge as low as -52 degree Celsius and -65 degree Celsius in some areas of Yakutsk during the weekend. The residents, however, remained unfazed by the frigid conditions. "To be honest, we're used to cold snaps. (Minus) 50 or 60, there's no huge difference for us. We're used, we dress like this (LOOKS DOWN) in winter, we're prepared," resident Marina Zakharyeva told Reuters on January 11. 
Another resident, Maksim Zommer, who came to Yakutsk from St Petersburg, said that at first, one would feel a bit strange to breathe as the air comes inside cold and it does not get entirely warm in the nose. " But then the body adapts and it's fine. The problem for me, as well as for many of those who come from the European part, is that my nose freezes. Probably it is because they're longer than those of the local residents," Zommer added. 
This is Russia's coldest temperature since February 2002 and January 1982. It is also the coldest temperature on Earth this year, according to BNO news.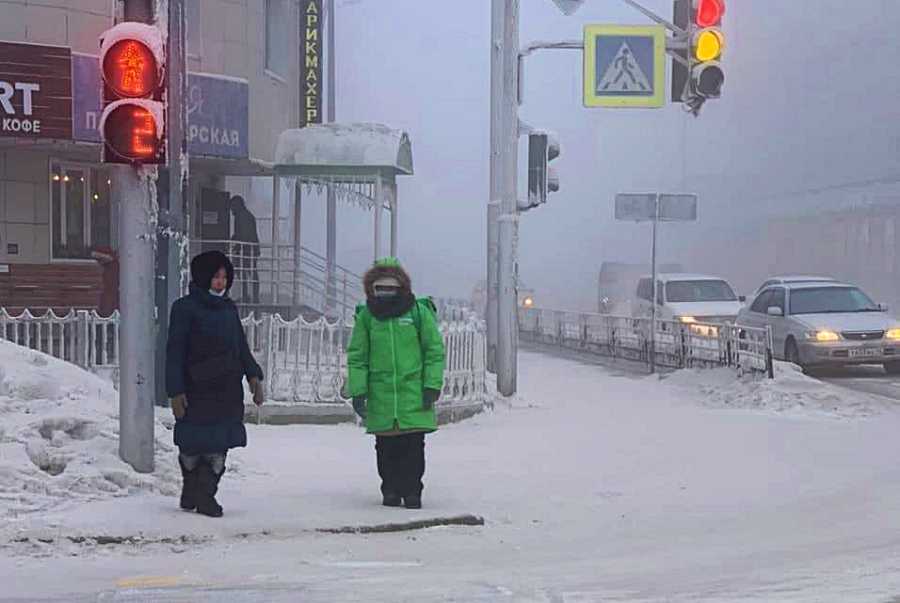 People braved the extreme temperatures and jumped into icy cold water in Yakutsk, which has a population of less than one million people, to commemorate the Christian Orthodox day of Epiphany, which commemorates Jesus Christ's baptism.
It got so cold in 2018 that some residents said their eyelashes froze. Yakutsk made headlines in July when haze from nearby wildfires ripped through forests and blanketed the region in thick smoke.
Scientists expressed grave concern about the increasing frequency of fires in the Siberian Arctic caused by climate change.
SOURCE: INDEPENDENT PRESS AND NEWS AGENCIES
___________________________________________________________________________________________________________________________________ 
FOLLOW INDEPENDENT PRESS:
TWITTER (CLICK HERE) 
https://twitter.com/IpIndependent 
FACEBOOK (CLICK HERE)
https://web.facebook.com/ipindependent
Think your friends would be interested? Share this story!