Mon 19 July 2021:
Tens of thousands of vaccinated Muslim pilgrims circled Islam's holiest site in Mecca on Sunday, but remained socially distanced and wore masks as the coronavirus takes its toll on the hajj for a second year running.
The kingdom has gone to great lengths to ensure the annual hajj continues uninterrupted, despite changes caused by the pandemic.
Robots have been deployed to spray disinfectant around the cube-shaped Kaaba's busiest walkways. The Kaaba is where the hajj pilgrimage begins and ends for most.
ROBOTS TO DISTRIBUTE ZAMZAM WATER BOTTLES AT MAKKAH AND MADINAH MOSQUES
 The Ministry of Hajj and Umrah said it launched the "Hajj smart cards" to facilitate the journey of pilgrims. The cards, equipped with near field communication (NFC) technologies, can be scanned by self-service machines at the holy sites to feed fast and accurate information to the organizers.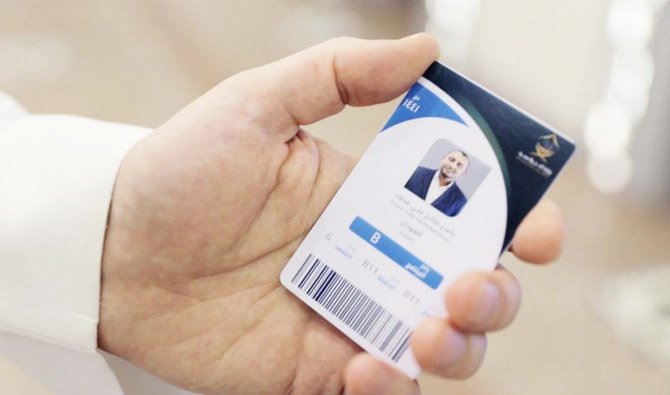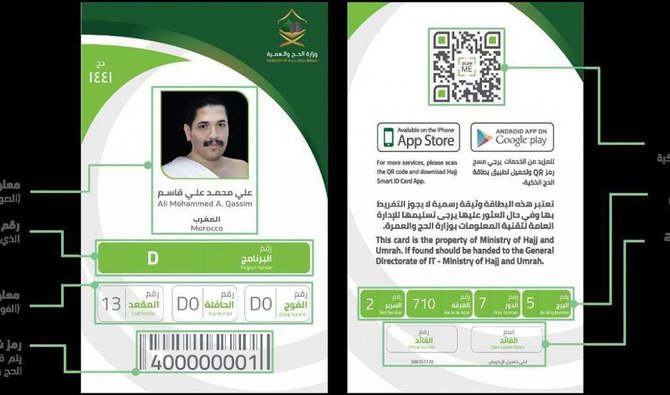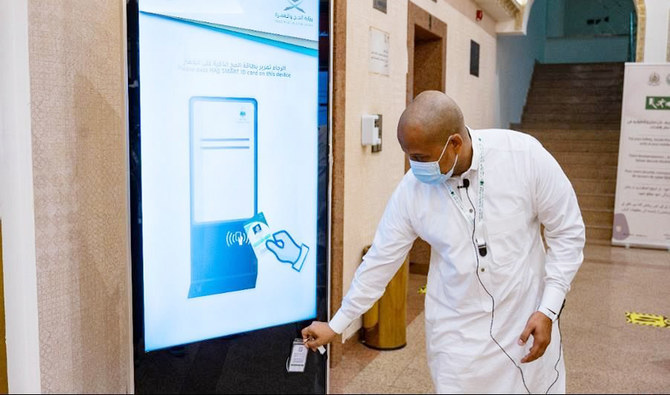 Dr. Abdulfattah Mashat, Saudi deputy minister of Hajj and Umrah, explained that the Hajj smart card is linked to all services provided for pilgrims, allowing them to enter the camps and hotels and use the available transportation.
The card is also used to pay at points of sales and ATMs, guide lost pilgrims, control entry to the camps and time movements.
The Hajj smart card records its holder's personal, medical and residential information. It can also help the pilgrims to find locations and gain access to various venues.
Moreover, the kingdom also distributed about 5,000 smart bracelets for pilgrims, which are not only capable of storing the pilgrims' personal information, but also monitoring their health conditions such as blood oxygen levels, heart rate, and possible exposure to the infectious virus.
The smart bracelet holds various features that should facilitate the performance of #Hajj2021. pic.twitter.com/YAjPpEw2YQ

— CIC Saudi Arabia (@CICSaudi) July 16, 2021
Like last year, pilgrims will be drinking water from the holy Zamzam well in plastic bottles. They were given umrbellas to shield them from the sun. They have to carry their own prayer rugs and follow a strict schedule via a mobile app that informs them when they can be in certain areas to avoid crowding.
It is the second year in a row, in which Saudi Arabia organizes the Hajj without foreign pilgrims as part of precautionary measures against COVID-19.
Around 60,000 people take part in the 2021 Hajj season, while the number was around 2.5 million from all over the world in 2019.
———————————————————————————————————————-
FOLLOW INDEPENDENT PRESS:
TWITTER (CLICK HERE)
https://twitter.com/IpIndependent
FACEBOOK (CLICK HERE)
https://web.facebook.com/ipindependent
Think your friends would be interested? Share this story!