Sat 17 April 2021:
The UK bid its final goodbye to Queen Elizabeth's husband, prince Philip, with a national one-minute silence that marked the beginning of his funeral at Windsor Castle, in a ceremony restricted to only 30 members of the royal family in order to comply with the COVID-19 guidelines.
Prince Philip began his final journey on Saturday, as his coffin was taken to his funeral, followed slowly by his grieving children and widow, Queen Elizabeth II.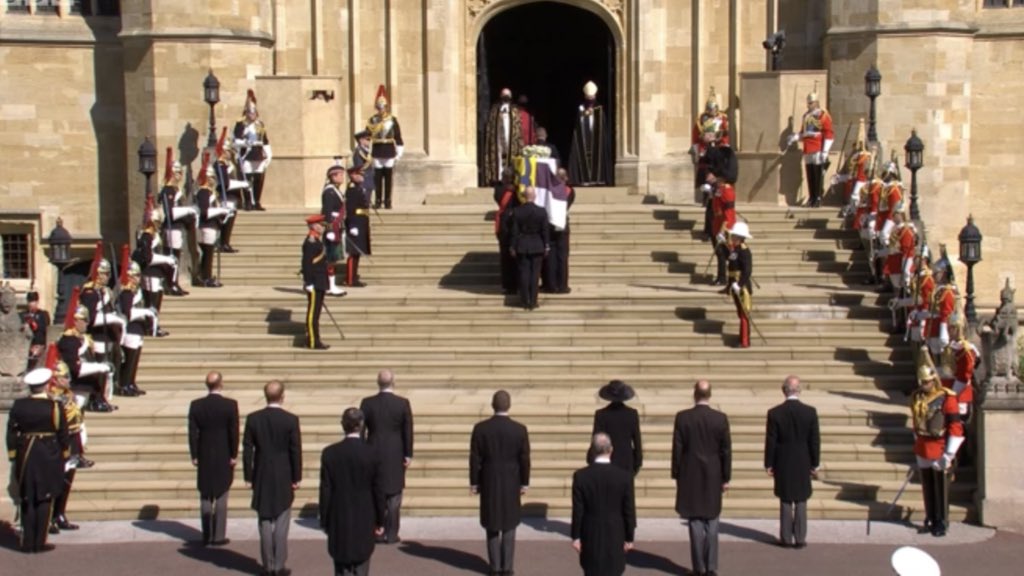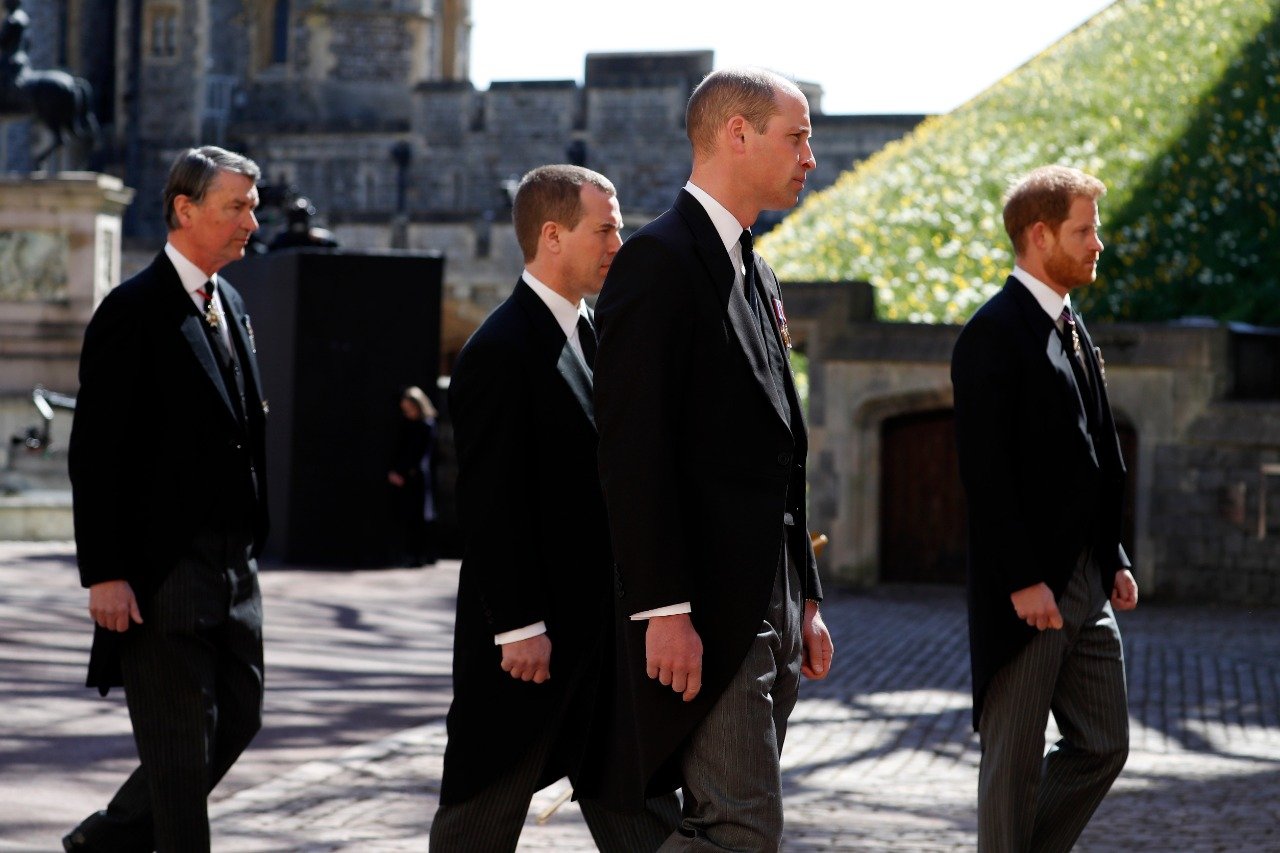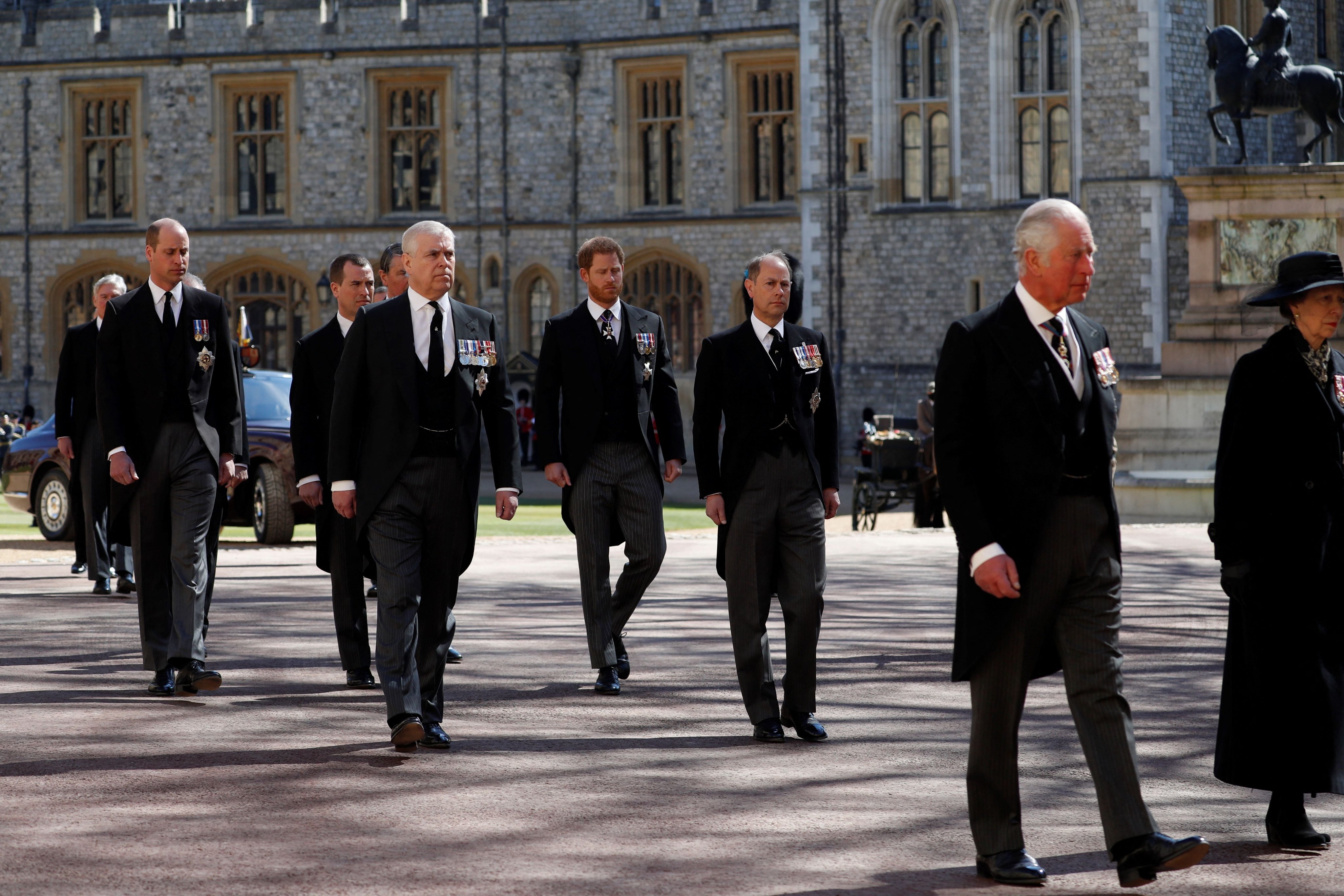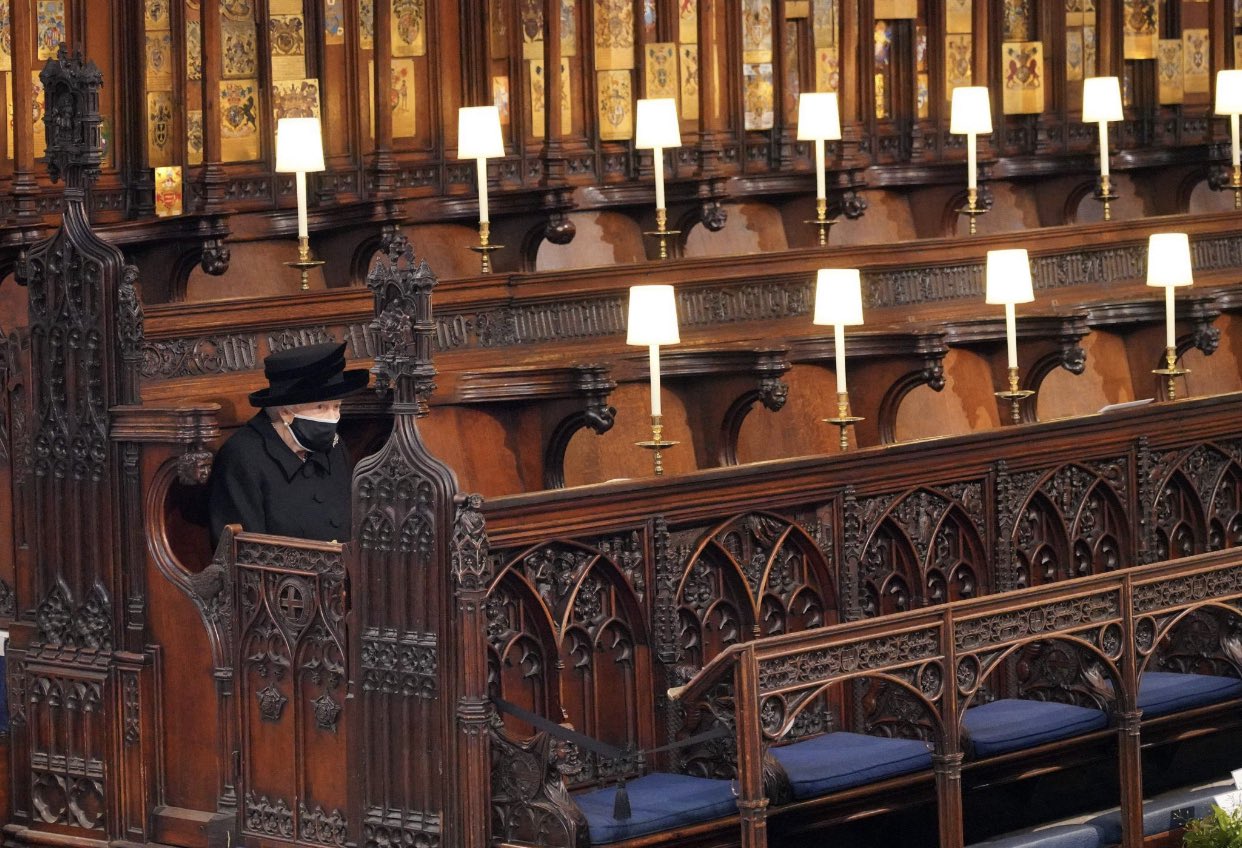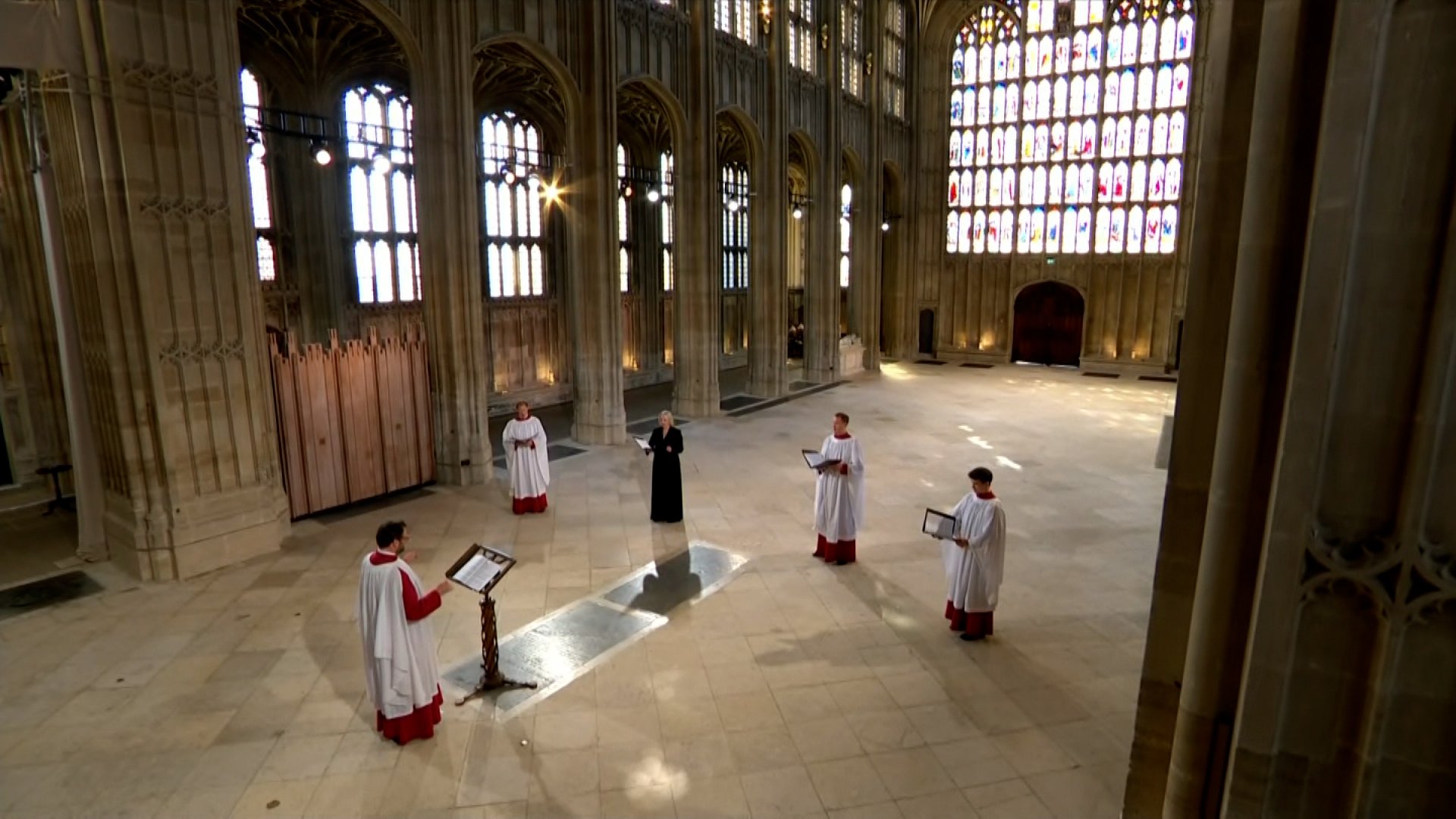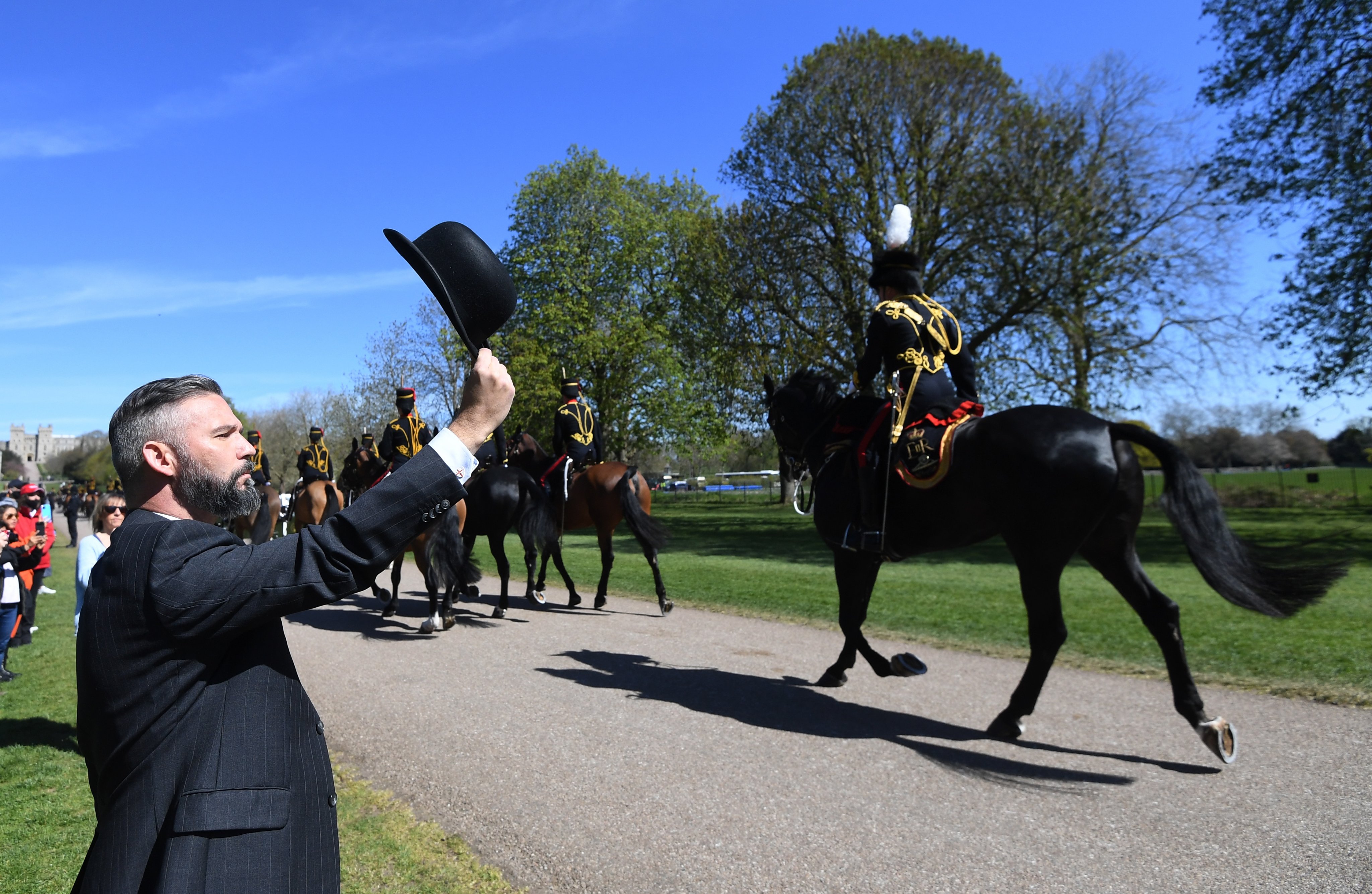 The couple's four children — Charles, Anne, Andrew and Edward — walked behind the coffin, borne on a modified Land Rover hearse, through the grounds of Windsor Castle to St George's Chapel.
Accompanying them were his grandsons, princes William and Harry, and the Queen, who was in a Bentley car.
The duke of Edinburgh, the longest-serving consort of any British monarch died, on April 9 at the age of 99 at Windsor Castle, where his body had been resting in the private chapel.
Following his death, the UK entered eight days of national mourning, but the public was asked not to gather at Windsor, some 50 kilometres west of London, or at any other royal residence because of the pandemic.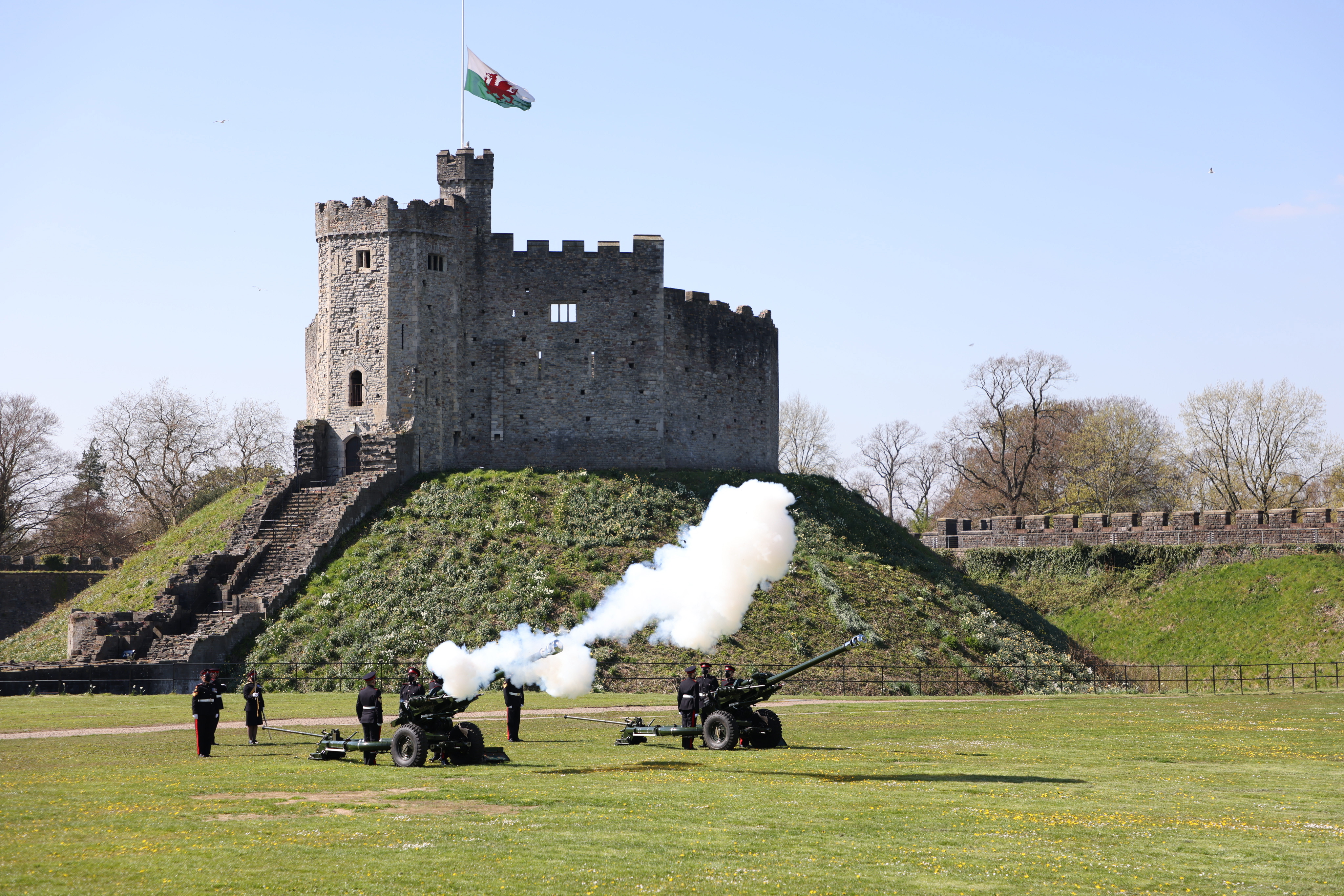 Queen Elizabeth II on Saturday led Britain in one minute of silence in memory of her late husband, Prince Philip, before his funeral and burial at St George's Chapel, Windsor Castle.
The 94-year-old monarch, dressed in mourning black, joined other senior royals at the chapel as the Duke of Edinburgh's coffin arrived and a military gun fired to signal the start of the solemn tribute.
The Duke of Edinburgh passed away at the age of 99 on April 9.
He was privately interred on Saturday following a solemn ceremony that saw his coffin moved into a royal vault on the castle's grounds.
When Queen Elizabeth II dies, her husband's body will be reportedly transported to the King George VI Memorial Chapel, where they will be buried together.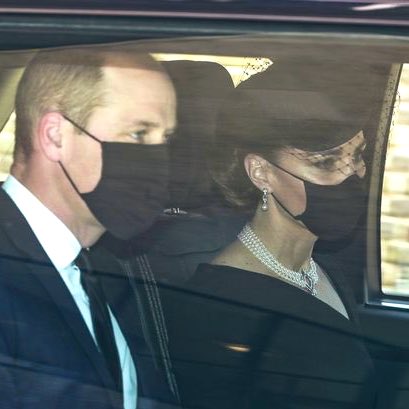 The royal family has posted a photomontage online to commemorate the long life of late Prince Philip, who will be laid at his final resting place later on Saturday.
The video mixes public and private moments from the Duke of Edinburgh's life. It is accompanied by an elegy to "The Patriarchs," penned by poet Laureate Simon Armitage.
The poem pays tribute to both the duke and the wartime generation he was part of.
"On such an occasion to presume to eulogise one man is to pipe up for a whole generation that crew whose survival was always the stuff of minor miracle."
The poem praises "husbands to duty" and "great-grandfathers from birth," who in time "became both inner core and outer case in a family heirloom of nesting dolls."

FOLLOW INDEPENDENT PRESS:
TWITTER (CLICK HERE)
https://twitter.com/IpIndependent
FACEBOOK (CLICK HERE)
https://web.facebook.com/ipindependent
Think your friends would be interested? Share this story!