Researchers Virginia Barciela González and Aitor Ruiz-Redondo examining a panel with cave motifs.
Sat 16 September 2023:
In the Spanish cave site known as "Cova Dones" or "Cueva Dones," archaeologists have found a significant discovery of Paleolithic cave art.
One could argue that this find, which includes more than 100 prehistoric paintings and engravings estimated to be at least 24,000 years old, is among the most significant ones made along Europe's Eastern Iberian Coast.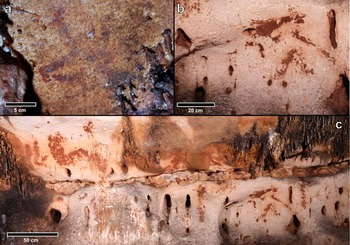 The 500-metre-long cave located near Valencia, as per Phys.org, is an often visited site for locals, hikers, and explorers. Despite this, the existence of Palaeolithic paintings remained unnoticed until researchers made this remarkable discovery in June 2021. The findings have been published in the journal 'Antiquity'.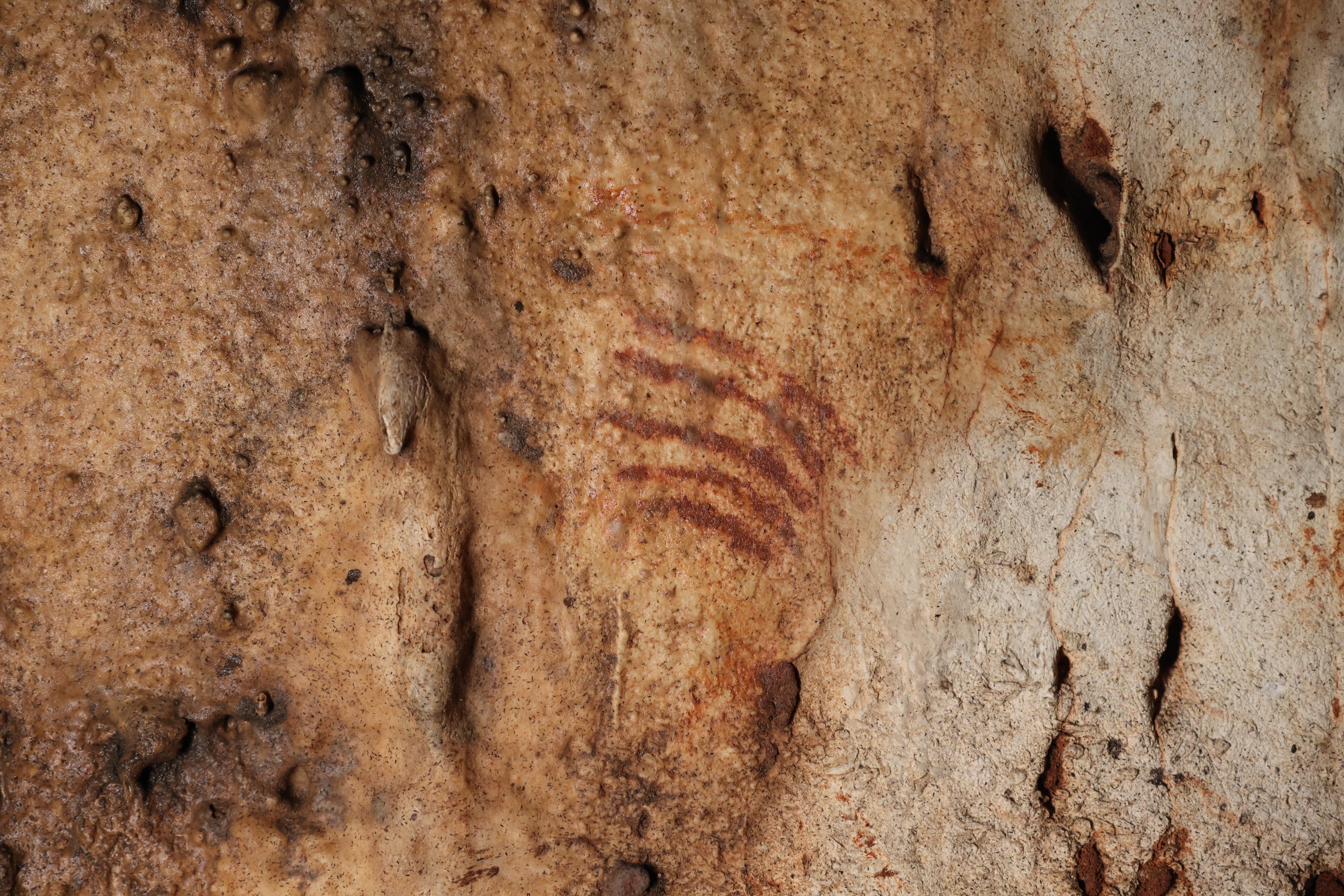 "When we saw the first painted auroch [extinct wild bull], we immediately acknowledged it was important. Although Spain is the country with the largest number of Palaeolithic cave art sites, most of them are concentrated in northern Spain. Eastern Iberia is an area where few of these sites have been documented so far," said Dr Aitor Ruiz-Redondo, Senior Lecturer of Prehistory at the University of Zaragoza and a research affiliate at the University of Southampton.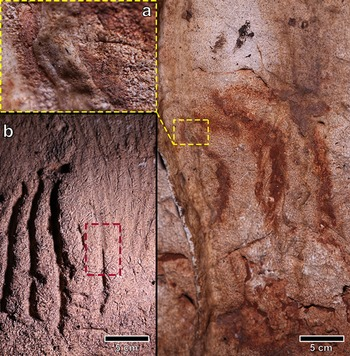 He added that "the actual 'shock' of realising its significance came long after the first discovery."
"Once we began the proper systematic survey we realised we were facing a major cave art site, like the ones that can be found elsewhere in Cantabrian Spain, southern France or Andalusia, but that totally lack in this territory."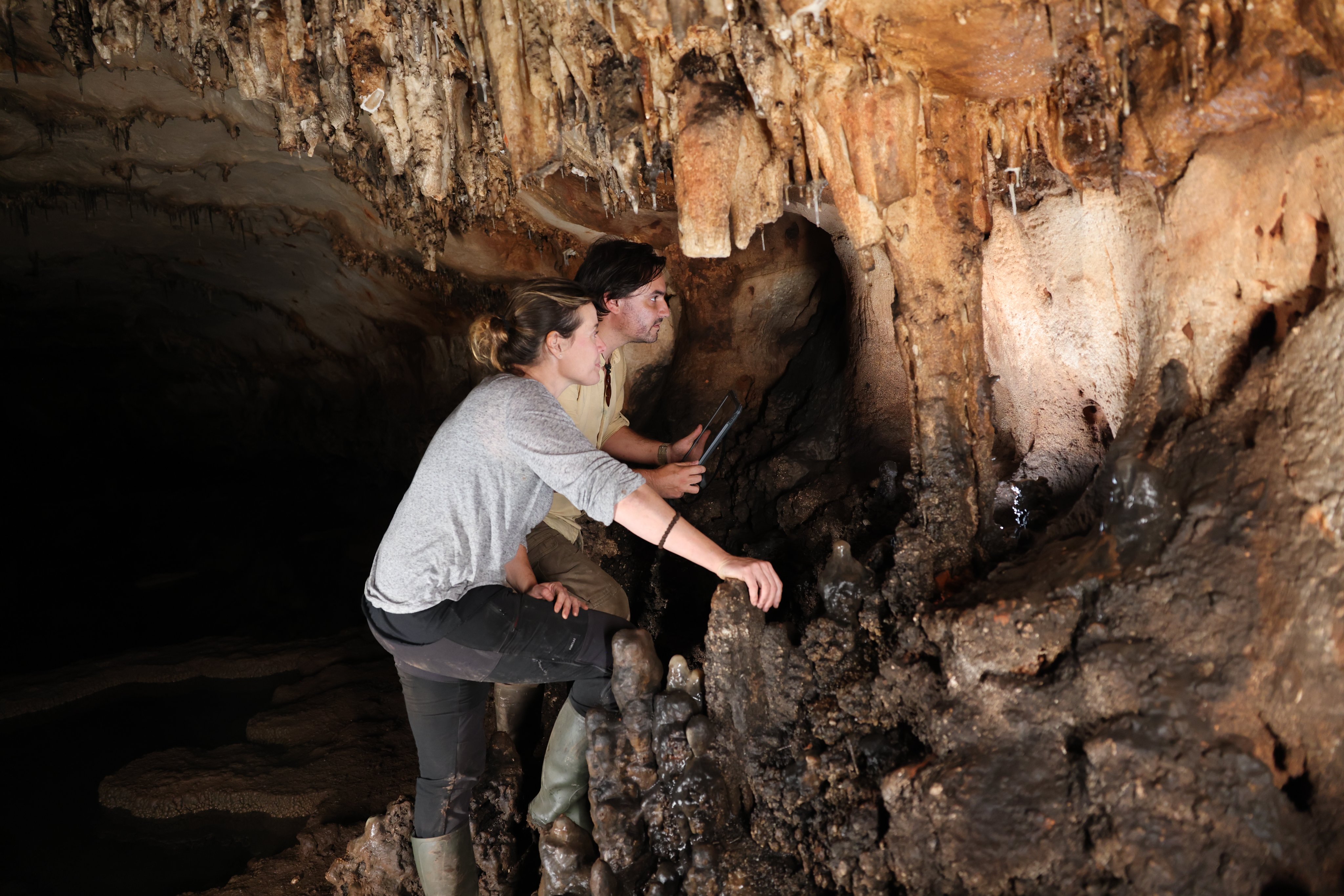 The research team, led by Dr Ruiz-Redondo, Dr Virginia Barciela-González, Senior Lecturer of Prehistory at the University of Alicante, and Dr Ximo Martorell-Briz, an affiliate researcher at the University of Alicante, painstakingly documented more than a hundred motifs in Cova Dones. 
As per the research abstract published on the Cambridge website, the team has "identified more than 110 graphic units, including at least 19 zoomorphic representations, located in three different zones of the cave."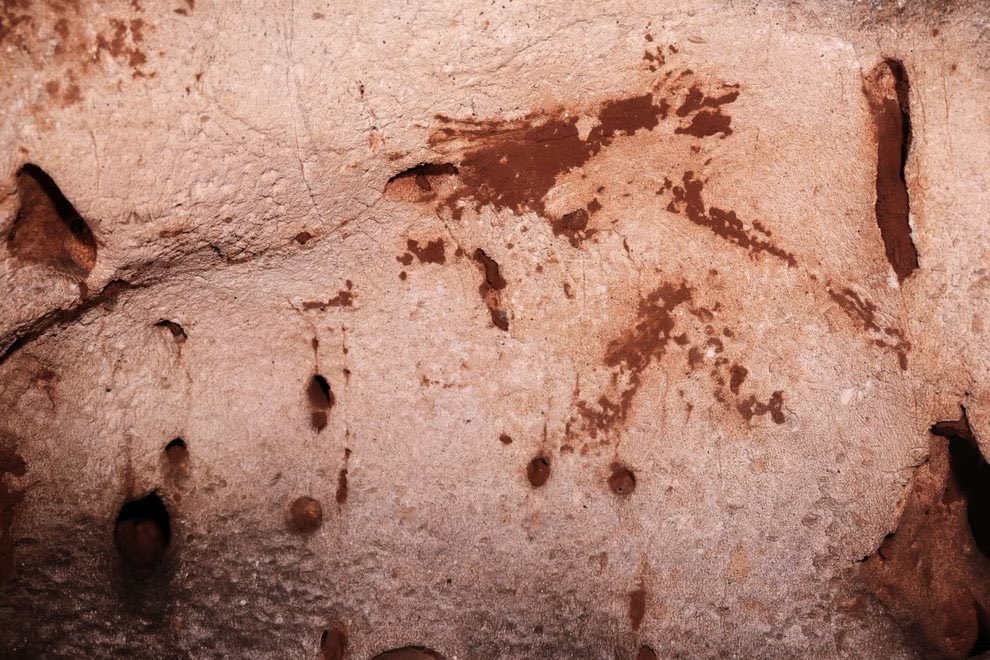 The depicted animals include "seven horses, seven hinds (female red deer), two aurochs, a stag, and two indeterminate animals. The rest of the art consists of conventional signs (rectangles, meanders), several panels of 'macaroni' ('flutings' made with either fingers or tools dragged across a soft surface), isolated lines, and poorly preserved unidentified paintings."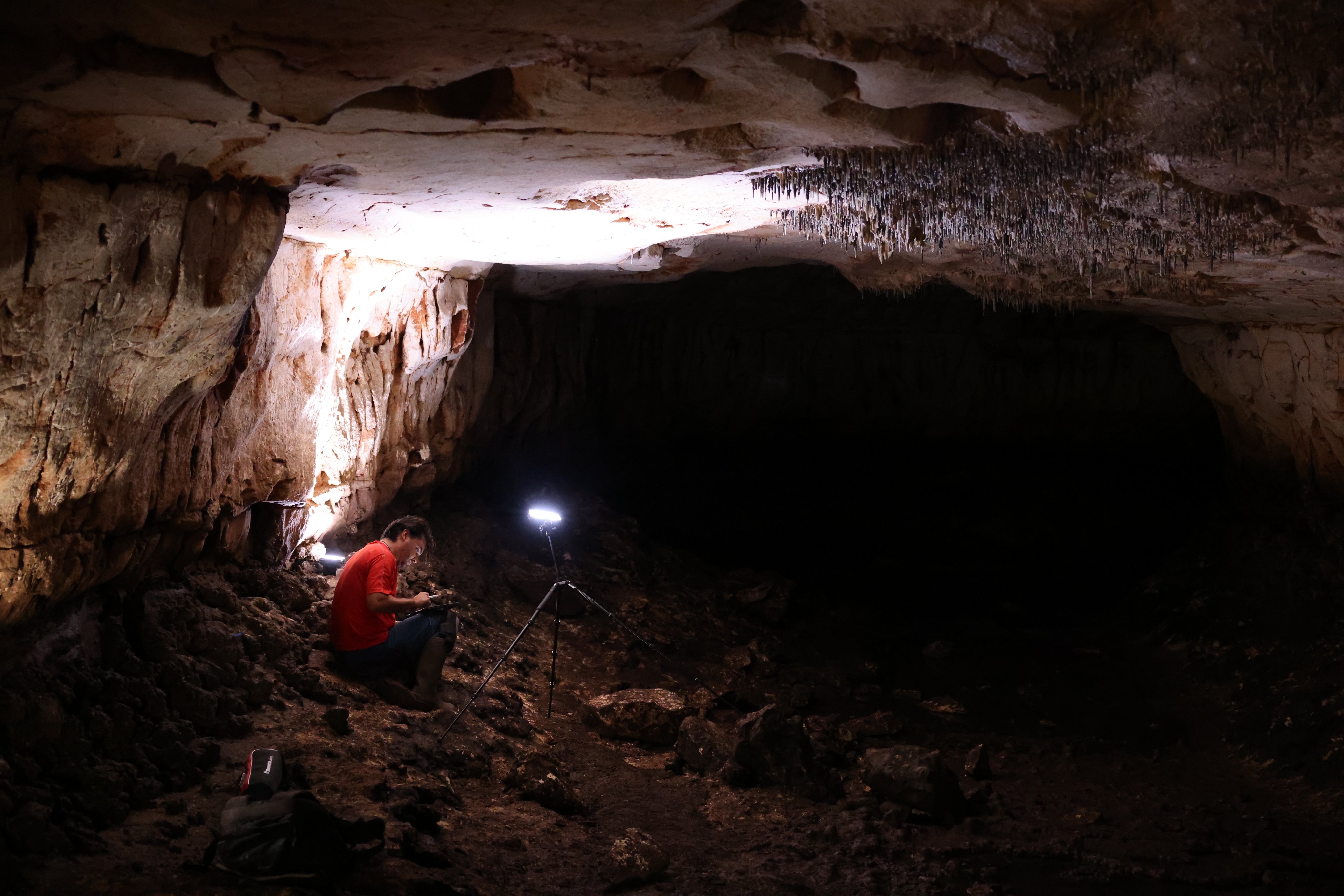 Not only is there a large number of ancient artworks at this site, but also a wide range of techniques were employed in their creation. Surprisingly, the majority of the artworks were made with clay.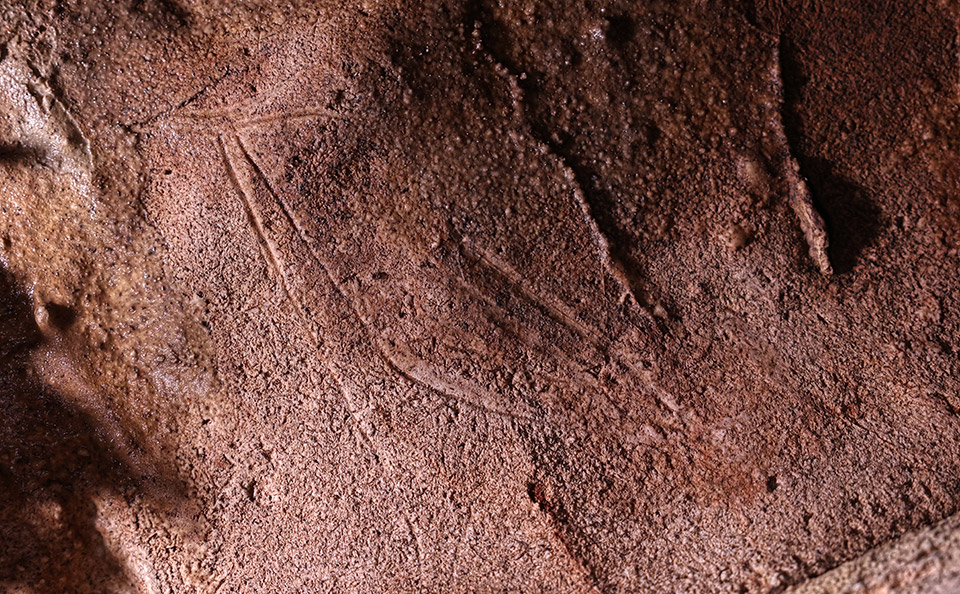 The humid cave climate allowed the paintings to dry slowly, conserving them over thousands of years. The ancient artists would drag their fingers and palms covered in clay over the cave walls. Although clay painting is a well-known art medium in Palaeolithic art, there aren't many examples of it being used or preserved.
There is still plenty to investigate and record inside the cave, and the research is still in its early phases. In the upcoming years, additional art should be found in the caverns, according to scientists' predictions.
SOURCE: INDEPENDENT PRESS AND NEWS AGENCIES
______________________________________________________________ 
FOLLOW INDEPENDENT PRESS:
TWITTER (CLICK HERE) 
https://twitter.com/IpIndependent 
FACEBOOK (CLICK HERE)
https://web.facebook.com/ipindependent
Think your friends would be interested? Share this story!