Sat 15 January 2022:
A Roman Catholic bishop was acquitted by an Indian court of raping a nun in her rural convent, a case that became a major issue amid allegations of sexual harassment in the church.
In a brief order issued on Friday, Sessions Judge G Gopakumar ruled that the bishop was not guilty of charges that he repeatedly raped the nun between 2014 and 2016.
Bishop Franco Mulakkal was in attendance at the court in Kottayam, a city in southern India. As he walked out of the court, his fans cheered and chanted, "Praise the Lord!"
The detailed decision is expected to be released later on Friday.
According to lawyer Sandhya Raju, the prosecution, who is representing the nun, will appeal the verdict.
Virginia Saldanha, former executive secretary of the Catholic Bishops Conference of India's Commission for Women, expressed shock at the verdict.
"My first thought was that misogyny in the church has won. The verdict reinforces the idea that a powerful man can't be brought to justice," she said.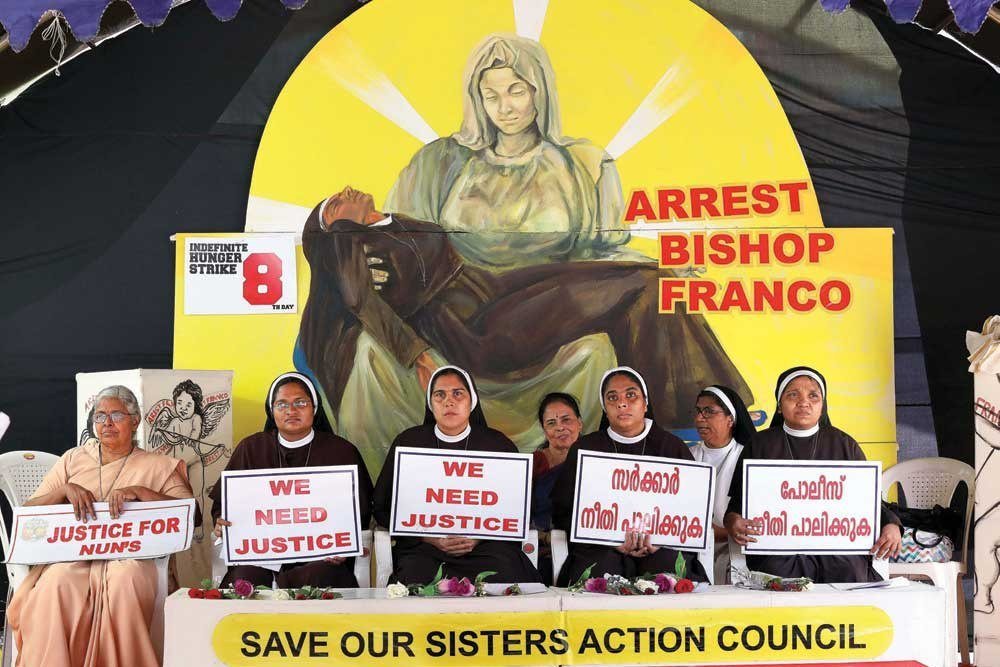 Mulakkal was charged with rape, illegal confinement, and nun intimidation. She claimed she only went to the police after repeatedly complaining to church officials. In 2018, a group of fellow nuns staged unprecedented public protests demanding Mulakkal's arrest. After being detained for a few weeks, he was released on bail.
The nuns had also written to the Vatican, requesting that it step in. Their agitation made national headlines and splintered Hindu-majority India's tiny Christian minority, which accounts for 2.3 percent of the population, according to census figures.
Mulakkal was the official patron of the Missionaries of Jesus, a nun's community, and wielded enormous power over its budgets and job assignments.
Mulakkal denied the accusations, calling them "baseless and concocted," and saying the accusing nun tried to pressure him to get a better job.
Mulakkal, who was bishop of the Jalandhar Diocese in the northern state of Punjab at the time, was accused by the nun in her complaint of raping her multiple times during his visits to her convent in Kuravilangad in Kerala state.
Kerala is regarded as the birthplace of Christianity in India, with the apostle Thomas thought to have arrived there in 52 CE.
_____________________________________________________________________________________________________________
FOLLOW INDEPENDENT PRESS:
TWITTER (CLICK HERE) 
https://twitter.com/IpIndependent 
FACEBOOK (CLICK HERE)
https://web.facebook.com/ipindependent
Think your friends would be interested? Share this story!