Sat 09 January 2021:
Thousands of Catholic pilgrims gathered in the Philippine capital on Saturday to pay homage to the Black Nazarene statue of Jesus Christ, as health restrictions due to the continuing coronavirus pandemic significantly curtailed the attendance to the event.
Ignoring official pleas to stay home because of the virus threat, Catholics wearing masks and face shields gathered along an avenue outside the Quiapo Church in Manila where the first of 15 masses for the feast of the Black Nazarene began before dawn.
Known by its Spanish term, "Translacion", the annual procession in Manila is considered as one of the world's biggest shows of Catholic devotion, attracting more than a million people.
But all that has changed this year due to COVID-19, which has so far infected more than 500,000 Filipinos and claimed the lives of almost 10,000 others.
The faithful, wearing mostly red and maroon shirts, gathered before dawn on Saturday to catch a glimpse of the statue as it was wheeled on a metal float around Manila.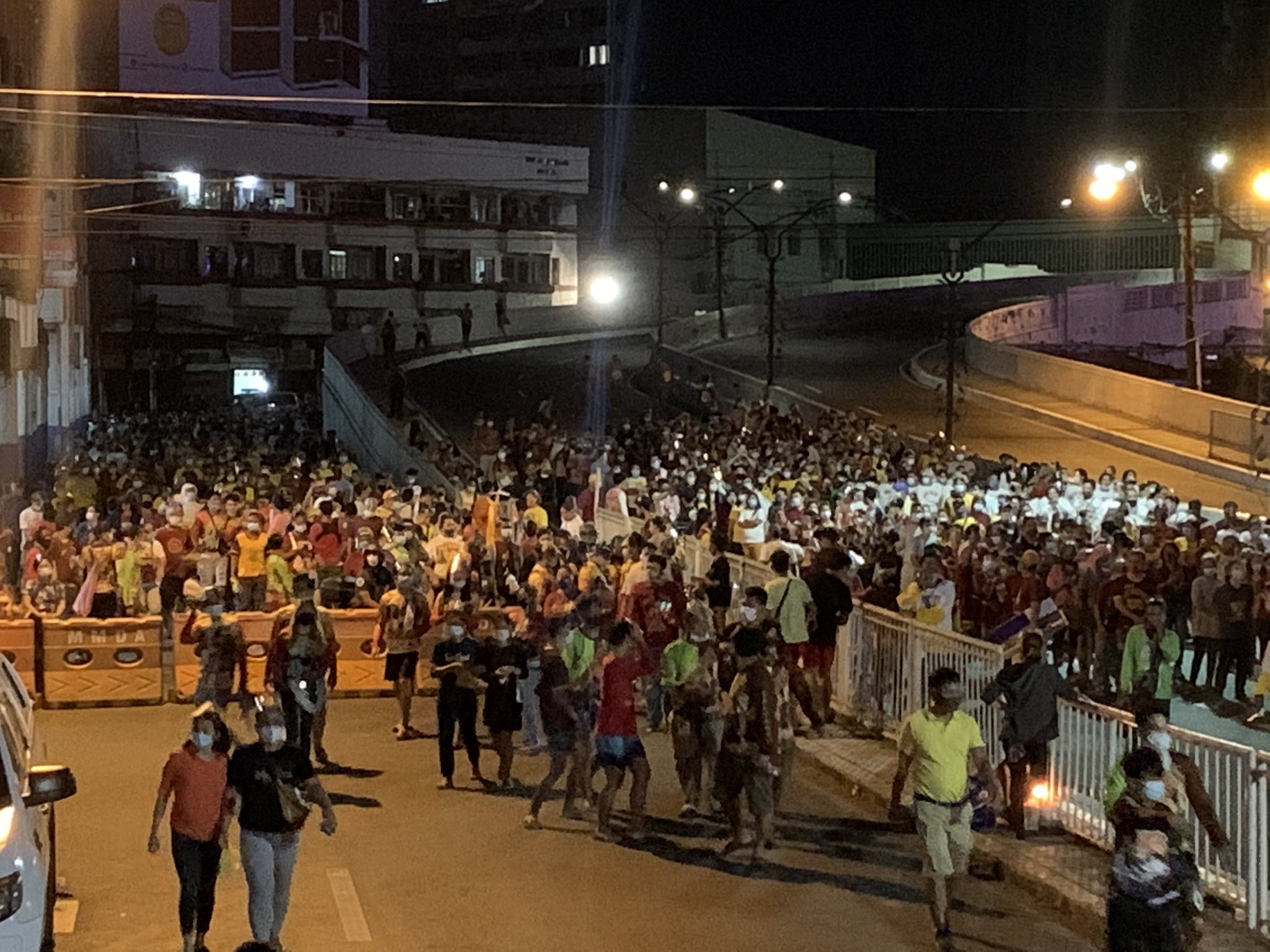 An estimated 400,000 people have been through the city's Quiapo district since 4 a.m. local time, Lieutenant Colonel Carlo Magno Manuel, spokesman for the Manila Police District, told reporters. Because of coronavirus restrictions, only 400 visitors at a time were allowed inside the church where the statue stands.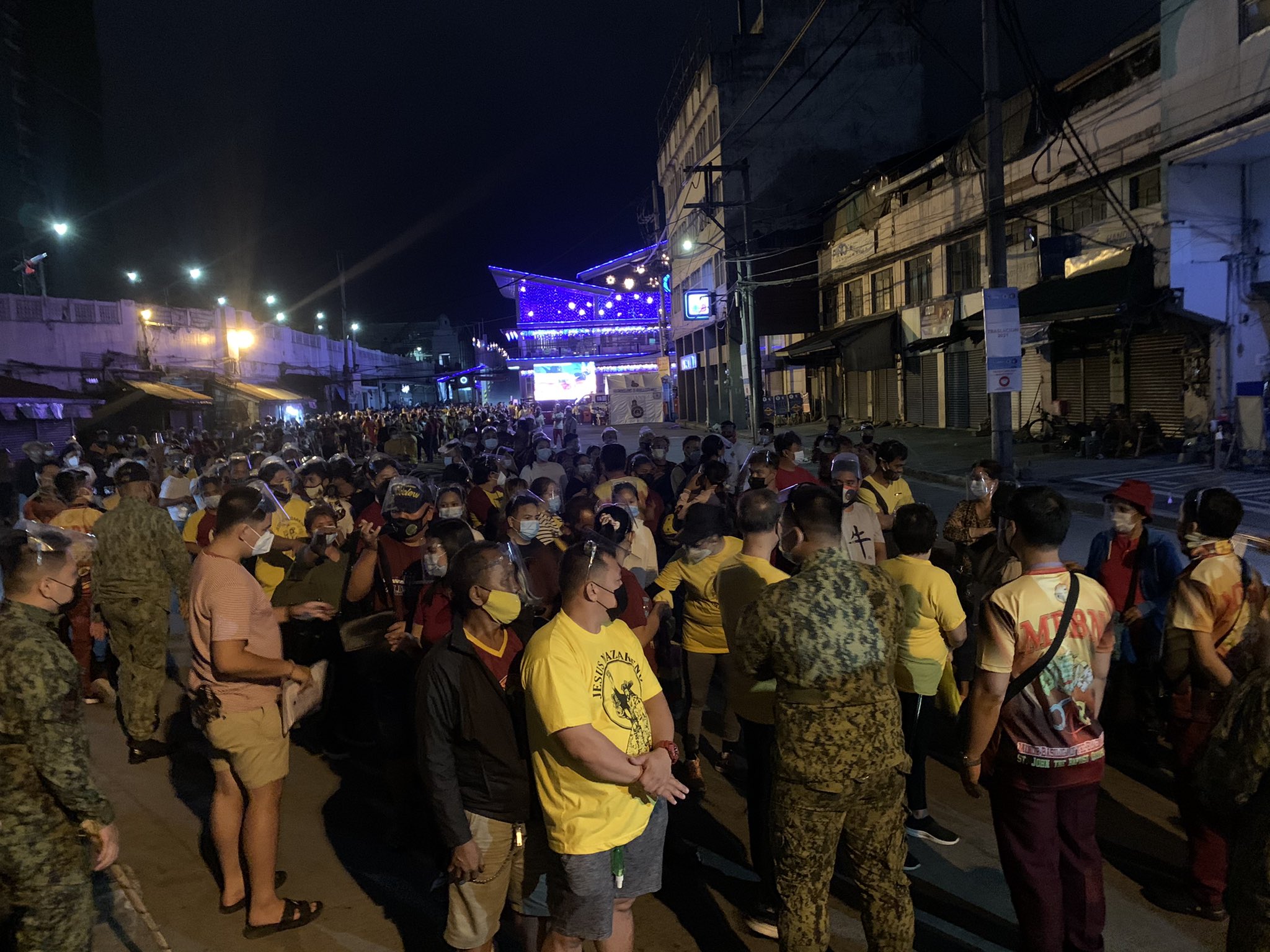 ABS-CBN news website reported that social distancing protocols were not properly followed, as the crowd began to converge closer to get the image of Christ.
This is a recipe for a super spreading event and a huge surge. Then a shift to a stricter lockdown in next two weeks. We must think of our COVID crisis. God is omnipresent. God will surely understand if we would stay home. Be safe. https://t.co/bTQrrhLbye
— Tony Leachon MD (@DrTonyLeachon) January 9, 2021

 This year, authorities have prohibited the pilgrims from attending the religious gathering barefoot – a tradition in previous years. Devotees are also prohibited from carrying backpacks, and are only allowed to carry transparent water bottles.
Inside the Quiapo church, only 400 people were allowed at a time to attend the hourly service, and they are required to wear face masks and face shields.

Dr Tony Leachon, former president of the Philippine College of Physicians, that the violations of health restrictions could a "a recipe for a super spreading event and a huge surge" of Covid cases.
"God will surely understand if we would stay home."
FOLLOW INDEPENDENT PRESS:
TWITTER (CLICK HERE)
https://twitter.com/IpIndependent
FACEBOOK (CLICK HERE)
https://web.facebook.com/ipindependent
Think your friends would be interested? Share this story!