Tue 12 January 2021:
COVID-19 CORONAVIRUS PANDEMIC
Last updated: January 12, 2021, 19:58 GMT
Coronavirus Cases:
91,740,517
Deaths:
1,963,368
Recovered:
65,612,144
Source: https://www.worldometers.info/coronavirus/
India's approval of Bharat Biotech's Covaxin draws

Criticism
India's Bharat Biotech has signed an agreement with a medicine distributor to supply its vaccine to Brazil, it has said, even as the shot's emergency use approval in its home country has faced criticism.
India's drug regulator has given emergency use approval to Bharat Biotech's Covaxin, as well as to the Oxford/AstraZeneca vaccine, known as Covishield in India, which is being produced by the Serum Institute of India.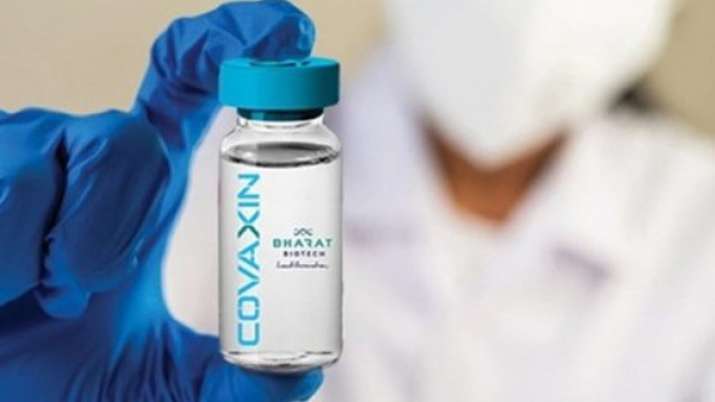 But health experts and opposition lawmakers have criticised approval of Covaxin due to a lack of efficacy data, which the manufacturer is still conducting.
Criticism of India's approval of the vaccine has grown after news that a regulatory panel approved the shot just one day after asking the vaccine maker for more evidence it would work.
China will give Myanmar some vaccines
China will give Myanmar a batch of coronavirus vaccines for free, the Chinese foreign ministry announced as the government's top diplomat wrapped up a two-day visit to Myanmar.
"China will continue to provide anti-epidemic materials according to Myanmar's needs. We shall give a batch of coronavirus for free and will continue discussions on vaccine cooperation," the ministry said in a statement.
After leaving Myanmar, Wang Yi, China's state councillor and foreign minister, will visit Indonesia, Brunei and the Philippines before returning to China on January.
Indonesia to start mass vaccination on Wednesday
Indonesia will start a mass vaccination campaign on Wednesday, with the president, Joko Widodo, to receive the first shot. The ambitious vaccination drive is being launched amid record deaths in one of Asia's most stubborn epidemics.
The campaign aims to inoculate 181.5 million people, the first of whom will receive the CoronaVac vaccine from China's Sinovac Biotech, which Indonesia authorised for emergency use on Monday, with an efficacy rate of 65.3%.
Russia to send Nepal up to 25 mln vaccine doses
Russia intends to supply Nepal with up to 25 million doses of its Sputnik V vaccine against Covid-19, the RIA news agency has reported, citing the Russian foreign ministry.
Two US lawmakers test positive after Capitol riot
Two members of the US Congress have tested positive for the coronavirus, with one accusing Republicans of refusing to wear masks and mocking those who did during a riot at the legislature last week.
In a tweet, Democratic Congresswoman Pramila Jayapal said she had taken a test after being trapped in a secure room with fellow lawmakers, and that she had tested positive.
Jayapal said colleagues that refused to wear masks were guilty of "selfish idiocy" and should not be allowed to take their seats in the chamber.
Israel expects to start vaccinating children by March
Israel may include children over the age of 12 in groups receiving Covid-19 vaccines within the next two months if research shows this is safe, a top health official says.
Vaccinating at a world-record pace, Israel says it aims to have administered one or both shots to 5 million of its 9 million citizens, and reopen the economy, by mid-March.
Elderly Israelis and adults with medical conditions or jobs in critical high-risk sectors have been given priority. But with Israeli officials anticipating more regular vaccine shipments, the eligibility categories have been expanded.
Bodies pile up at crematorium in Germany's virus hotspot
The coffins are stacked three high in the Meissen crematorium's sombre memorial hall, piled up in empty offices and stored in hallways. Many are sealed with plastic wrapping, others are labelled "infection risk," "urgent" or simply "COVID".
A surge of coronavirus deaths in this corner of eastern Germany has boosted business for crematorium manager Joerg Schaldach and his staff, but nobody is celebrating.
The crematorium would typically have 70 to 100 coffins on site at this time of year, when the flu season takes its toll on the elderly.
Now he has 300 bodies waiting to be cremated and each day dozens more are delivered to the modernist building on a hill overlooking Meissen, an ancient town better known for its delicate porcelain and impressive Gothic castle.

Several gorillas at San Diego Zoo in US test positive for COVID
Several gorillas at the San Diego Zoo Safari Park have tested positive for the coronavirus in what are believed to be the first known cases among such primates in the United States and possibly the world.
The park's executive director, Lisa Peterson, told The Associated Press news agency on Monday that eight gorillas that live together at the park are believed to have the virus and several have been coughing.
It appears the infection came from a member of the park's wildlife care team, who also tested positive for the virus but was asymptomatic and had worn a mask at all times around the gorillas.
Gorillas share up to 98 percent of their DNA with humans and studies have found that some non-human primates are also susceptible to COVID-19 infection.
Nigeria will receive 20% Vaccine donation
Nigeria expects to receive vaccine donations that will cover 20% of its population and then procure an additional 50% of its vaccine requirement to achieve herd immunity, the country's budget chief has said.
The donations will include all types of vaccines, Ben Akabueze, the director general of the Budget office told a virtual conference during the 2021 budget presentation.
SA Medical Association calls for restrictions on gatherings
The South African Medical Association has called for restrictions on gatherings and stricter regulations for the transport industry.
Sama said implementing the restrictions implemented at lockdown Alert Level 5 would be counterproductive at this stage.
The organisation said the government needs to strengthen the healthcare sector by employing more personnel and vaccinating healthcare workers as soon as possible.
FOLLOW INDEPENDENT PRESS:
TWITTER (CLICK HERE)
https://twitter.com/IpIndependent
FACEBOOK (CLICK HERE)
https://web.facebook.com/ipindependent
Think your friends would be interested? Share this story!