Wed 14 April 2021:
The government of Pakistan has decided to impose a ban on the Tehreek-e-Labbaik Pakistan under the anti-terrorism law, Interior Minister Sheikh Rasheed announced on Wednesday.
The file will be taken to the Federal Cabinet for approval, he said, pointing out that the decision was taken on the request of the Punjab government.
The government of #Pakistan has decided to impose a ban on the #TehreekELabaik Pakistan under the anti-terrorism law, Interior Minister #sheikhrasheed announced on Wednesday. pic.twitter.com/ICImuPYnmk

— INDEPENDENT PRESS (@IpIndependent) April 14, 2021
"They [the protesters] were well-prepared," the minister said. "TLP leaders used to come to all talks with the government but after issuing instructions to their workers regarding road closures."
TLP Chief Saad Hussain Rizvi.
Supporters of the religious party took to the streets Monday afternoon after TLP Chief Saad Hussain Rizvi was arrested by the Lahore police. Main roads in Karachi, Lahore, Islamabad, and other cities were blocked following this, and people were stuck in traffic for hours.
The TLP, a religious group founded by Muslim leader Khadim Hussain Rizvi, has made the issue of perceived "blasphemy" its rallying cry, and has been agitating since November for the expulsion of the French ambassador and a ban on all French goods over remarks by French President Emmanuel Macron last year.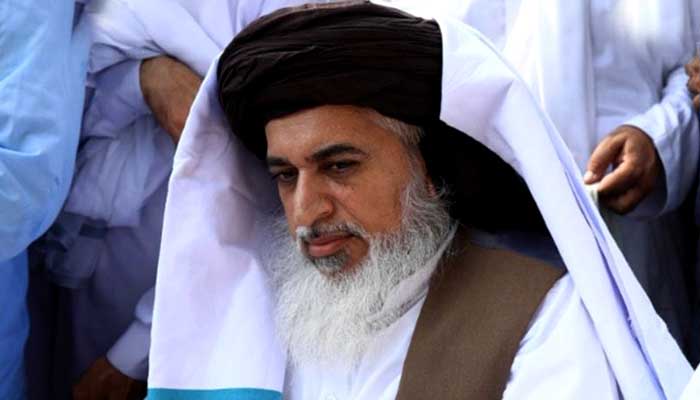 Khadim Hussain Rizvi founder of TLP.
It called off a big sit-in protest that had blocked a main highway into the capital Islamabad in November after reaching an agreement with the government on consideration of its demands.
On Tuesday, thousands of protesters clashed with the police. Four people were killed during protests in Karachi's Orangi and Korangi. A police officer in Lahore was killed during the demonstration while hundreds of others were injured.
Rasheed assured that all highways, motorways, and roads in Punjab have now been cleared. "The protesters created a lot of problems for the government and the public."
Our police and Rangers have done an excellent job and controlled the situation in the country within hours, he remarked.
The minister assured that a bill on the finality of the Prophet will be presented in Parliament. "But what they want will tarnish Pakistan's image internationally."

FOLLOW INDEPENDENT PRESS:
TWITTER (CLICK HERE)
https://twitter.com/IpIndependent
FACEBOOK (CLICK HERE)
https://web.facebook.com/ipindependent
Think your friends would be interested? Share this story!