Sat 17 April 2021:
India on Saturday recorded a new high of more than 234,000 daily coronavirus cases, according to Health Ministry figures. 
The figures show 234,692 cases were registered, which pushed the total to 14.5 million. There were 1,341 new deaths, taking the number of fatalities to 175,649.
Prime Minister Narendra Modi this morning appealed that annual Kumbh Mela "should now only be symbolic" amid the novel coronavirus pandemic, stressing that it will give a boost to fight against the pandemic.
Kumbh Mela Super-spreader
It's unclear how many devotees at the Kumbh Mela have tested positive since the first day of bathing on 11 March. But Haridwar's chief medical officer, Dr SK Jha, said more than 1,600 cases had been confirmed among devotees between 10 and 14 April.
But there are fears that the numbers could be even higher, and that many of those who have returned home could have taken the disease with them across the country.
WELCOME TO HAR HAR MODI #CORONA_HARIDWAR WAVES !

YOU SHOWED CORONA WAVES DATA, NOW CORONA IS SHOWING HARIDWAR WAVES DATA !

COMING SOON WAVE_3#KumbhMela_CoronaHotSpot pic.twitter.com/CZA7Ayx73s

— sunitajadhav (@sunmor2901) April 15, 2021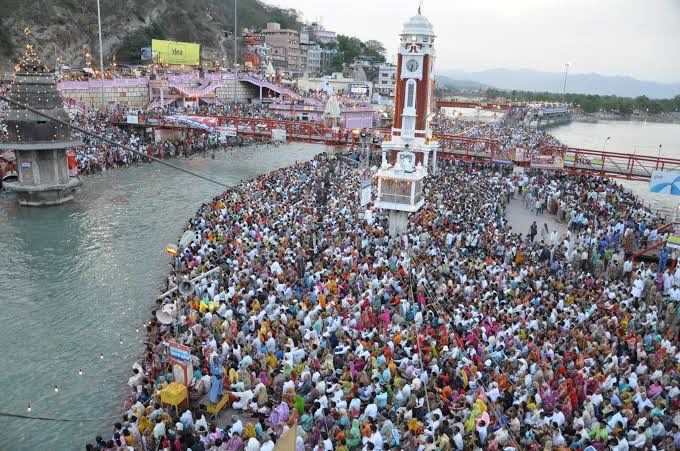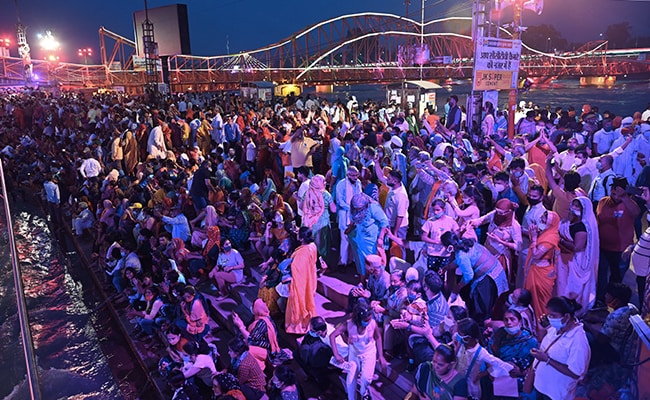 Some concern devotees expected stringent Covid security checks. they faced no checks at the airport or in Haridwar. One of his photographs from the festival shows crowds at the banks, waiting to take a dip on one of the nights. Many people can be seen not wearing a mask or pulling it down to their chin.
There have been warnings that the Kumbh Mela could have functioned as super-spreader event.
"The Kumbh should have been postponed," said historian Gopal Bhardwaj. "Kumbh is meant to provide peace to the inner self. How would one find inner peace if your loved one is Covid-infected?"
"These pilgrims return home in a day or two. But who knows what they left behind," said Mithilesh Sinha, a resident of Haridwar.
Meanwhile, Maharashtra and Delhi on Friday reported their biggest ever single-day surge in coronavirus cases, according to government data.
While Delhi reported 19,486 Covid cases in the last 24 hours, Maharashtra logged 63,729 infections.
The national capital also reported 141 deaths, which is its biggest one-day Covid death count. The city's active cases have risen to highest-ever 61,000. The recovery rate has dropped to 90.94 per cent.
Delhi's positivity rate was 19.69 per cent. 12,649 Covid patients were discharged in the last 24 hours. Nearly 99,000 coronavirus tests were conducted in the city during the period.
Maharashtra, the worst-hit state, logged 398 deaths in the last 24 hours. 45,335 patients were discharged.
After India's daily cases surpassed 100,000 for the first time earlier this month, since the pandemic began last year, the country is now recording more than 200,000 infections daily since Thursday.

FOLLOW INDEPENDENT PRESS:
TWITTER (CLICK HERE)
https://twitter.com/IpIndependent
FACEBOOK (CLICK HERE)
https://web.facebook.com/ipindependent
Think your friends would be interested? Share this story!