Wed 21 July 2021:
Canada's western province of British Columbia has declared a state of emergency starting July 21 over raging wildfires triggered by abnormally high temperature levels.
Mike Farnworth, Minister of Public Safety and Solicitor General, made the declaration on July 20, 2021, based upon the recommendation from the BC Wildfire Service and Emergency Management BC. The declaration will be in effect starting July 21, 2021.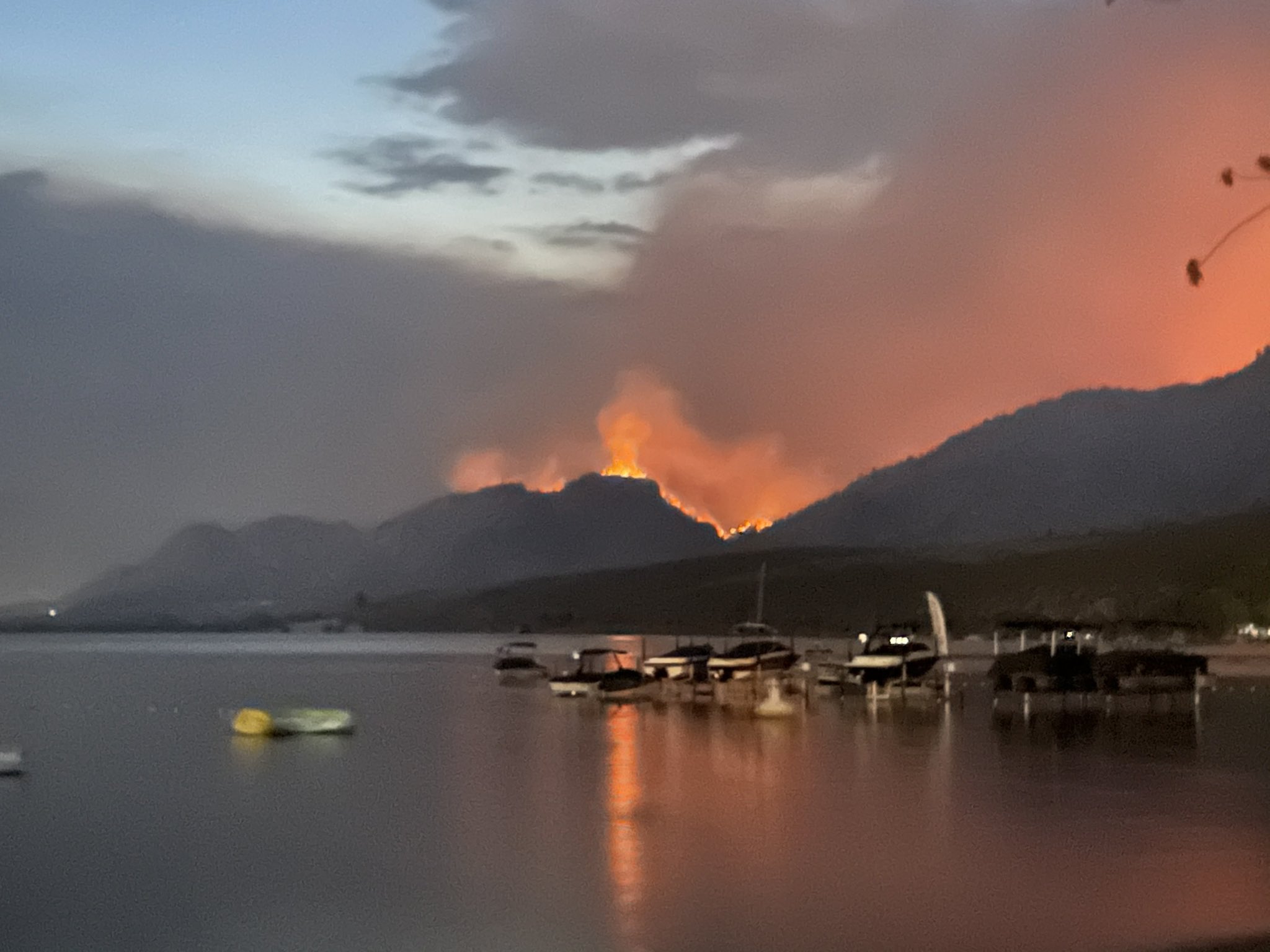 The state of emergency is initially in effect for 14 days once issued and may be extended or rescinded as necessary. The state of emergency applies to the whole province and ensures federal, provincial and local resources can be delivered in a co-ordinated response to protect the public, which remains the provincial government's top priority.
Mike Farnworth said, during a news conference that more than 3,180 firefighters and other staff are fighting fires across the province.
He said more evacuations could be ordered as the weather forecast during the next few days may fuel the blazes. "We have reached a critical point," Farnworth told reporters.
"Based on the advice of emergency management and wildfire officials, and my briefing last night on the worsening weather, I am declaring a provincial state of emergency. This will address the potential for a mass-evacuation scenario and provide our government with the means to secure the accommodation spaces necessary to support evacuees."
As of July 20, there were 299 wildfires burning in B.C., with 40 evacuation orders affecting approximately 5,724 people (2,862 properties), in addition to 69 evacuation alerts impacting approximately 32,076 people (16,038 properties). The extended weather forecast calls for continued hot and dry conditions, with heightened wind activity in the Interior and southeastern B.C.
BC was among several provinces in Western Canada that saw record temperatures last month as a so-called "heat dome" trapped in hot air over the region.
Many experts have pointed to climate change as a factor that has worsened extreme weather events such as wildfires, heatwaves and tropical storms.
The Western United States is also experiencing a surge in wildfires, with hundreds of firefighters deployed to try to get massive blazes in the states of Oregon and California under control.
The wildfires in the western US and Canada are sending smoke eastward, worsening air quality and causing colourful sunsets in some places.
More than 80 large wildfires in 13 western states charred nearly 1.3 million acres (526,090 hectares), an area larger than the state of Delaware, by Tuesday, according to the National Interagency Fire Center (NIFC) in Boise, Idaho.
The state of emergency gives agencies, such as the Ministry of Forests, Lands, Natural Resource Operations and Rural Development, Emergency Management BC, the fire commissioner and the RCMP, the authority to take every action necessary to fight the wildfires and protect people and communities.
Photo: Smoke billows from a wildfire near Osoyoos, British Columbia, Canada July 19, 2021, in this picture obtained from social media [Twitter @DylanGaleas
———————————————————————————————————————-
FOLLOW INDEPENDENT PRESS:
TWITTER (CLICK HERE)
https://twitter.com/IpIndependent
FACEBOOK (CLICK HERE)
https://web.facebook.com/ipindependent
Think your friends would be interested? Share this story!